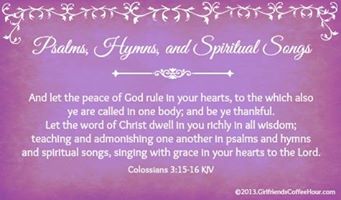 It's there in a newborn cry
There in the light of every sunrise
There in the shadows of this life
Your great grace
It's there on the mountain top
There in the everyday and the mundane
There in the sorrow and the dancing
Your great grace
Oh, such grace
From the creation to the Cross
There from the Cross into eternity
Your grace finds me
Yes, Your grace finds me
It's there on the wedding day
There in the weeping by the gravesite
There in the very breath we breathe
Your great grace
It's the same for the rich and poor
The same for the saint and for the sinner
Enough for this whole wide world
Your great grace
Oh, such grace
There in the darkest night of the soul
There in the sweetest songs of victory
Your grace finds me
Yes your grace finds me
Your great grace
Oh such grace
Your great grace
Oh such grace
So I'm breathing in Your grace
And breathing out Your praise
I'm breathing in Your grace
Forever I'll be
Your grace finds me
Yes Your grace finds me
Matt Redman
written along with Jonas Myrin
*   ~   ♥   ~   ✞   ~  ♥   ~   *
As long as there is sin, there will be grace.  And, even when we don't realize it and we aren't even looking for it, grace finds us.  Can you think of a time lately when you needed grace?  The awesome thing is that it really is everywhere.  It's in the thorns that pierce us and the heavy loads we carry.
Three times I pleaded with the Lord to take it away from me.
But He said to me, "My grace is sufficient for you,
for My power is made perfect in weakness."
Therefore I will boast all the more gladly about my weaknesses,
so that Christ's power may rest on me.
2 Corinthians 12:8-9
Grace meets us when we need His mercy and compassion.  Sometimes the pit we fall into isn't always one that we chose…maybe someone pushed us in and we are struggling to get out.  More than anything we need His hand of grace to pull us out and His mercy to steady us so that we can keep moving forward instead of looking behind.
Let us then approach the throne of grace with confidence,
so that we may receive mercy and find grace to help us in our time of need.
Hebrews 4:16
And when we do breathe in God's grace, we need to breathe out His praise for all that He is and all that He does.  And when we are doubting that we are even worthy of coming to His throne, may we be reminded that nothing that we have done or will ever do is what qualifies us to receive His grace and mercy.  It is the love that God has for us that He would send His only Son to die.  It was the carrying of the Cross and the death of Jesus that gives us our grace ticket into His presence.
Do you need to be reminded again that you are loved and wanted?
Listen again to the words of this song and claim them as they are for you…
*   ~   ♥   ~   ✞   ~  ♥   ~   *
Let us pray: Dear heavenly Father, You are so amazing and loving.  You are so full of mercy and compassion for each one of Your children.  Your forgiveness has no end.  Lord, we praise You today for the Cross. Because of the love You have for us, we will not be shaken because You have placed us on a firm foundation.  Thank You that we can come to You freely with any request and You listen.  You are always working on our behalf.  Please wrap Your arms around those today that need to be reminded.  We love You.  In Jesus' name, amen.