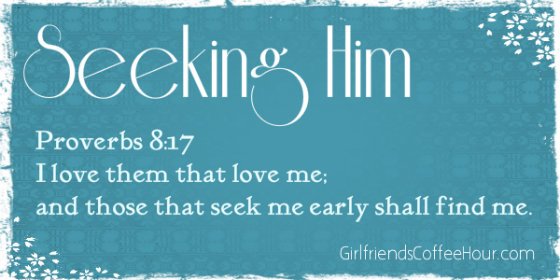 For we are God's handiwork,
created in Christ Jesus to do good works,
which God prepared in advance for us to do.
Ephesians 2:10
*  ~  ♥  ~  ✞  ~  ♥  ~  *
As we walk through life, we are given chances to begin again.  God knows we are not perfect.  We strive every day to be better.  With the help of the Holy Spirit we will do more and more for the Kingdom.
I was listening to someone this week talking about bearing fruit for the Kingdom.  If you have been serving in a certain area, and you feel God is closing that door, it is not always a bad thing.  You have to cut away some of the bad (or simply unnecessary) things to let the good enter into your life.
While David was living his life, he did not know what he was going to be or where God would have him.  He served God in the areas where he was needed.  From being a shepherd in his father Jesse's household to showing up where his brother's were serving in the king's army.  I am certain David did not plan on slaying a giant that day!  But David did what was asked of him.  David was not perfect.  But he did do what was required of him to serve God and His people.
Can you and I have a relationship like David did with God?  Of course we can.  God will always be there for us to call upon Him and for us to talk to Him.  All we have to do is trust Him and believe God wants the best for us.  Why else would God send His Son Jesus to live among us? Why would God sacrifice his only Son?  Because He loves us.  As our Father, He disciplines us, loves us, hugs us and holds our hands all throughout our lives.  All we have to do is reach for Him.
God knew what Peter would do. Jesus knew what Peter would do. Under pressure and full of fear, Peter denied knowing Jesus three times.  Would we deny knowing Him if we were in similar circumstances—under pressure and fear-filled?  We do not know.  Just as Jesus restored Peter after His resurrection, I would hope and pray that Jesus will restore us if we are faced with such an occasion. Our Heavenly Father loves us.
*  ~  ♥  ~  ✞  ~  ♥  ~  *
Father, thank You for loving us.  Thank You for showing us how Peter was forgiven and restored so that he could proclaim the words and ways of Jesus.  Help us to be bold and able to speak on Your behalf when we need to.  Let the power of the Holy Spirit speak through us.   Thank You!  In Jesus' name, amen.