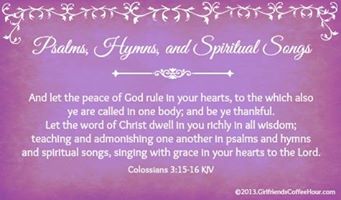 The cruelest word, the coldest heart
The deepest wound, the endless dark
The lonely ache, the burning tears
The bitter nights, the wasted years
Life breaks and falls apart but we know these are
Places where grace is soon to be so amazing
They may be unfulfilled, they may be unrestored
But when anything that's shattered is laid before the Lord
Just watch and see, it will not be unredeemed
For every choice that led to shame
And all the love that never came
For every vow that someone broke
And every life that gave up hope
We live in the shadow of the fall but the Cross says these are all
Places where grace is soon to be so amazing
It may be unfulfilled, it may be unrestored
But when anything that's shattered is laid before the Lord
Just watch and see, it will not be unredeemed
Songwriters: Chad Robert Cates / Tony W. Wood/ Brian David Petak
Performed by Selah
 *   ~   ♥   ~   ✞   ~   ♥   ~   *
"We live in the shadow of the fall BUT the Cross says these are all places where grace is soon to be so amazing!"  This—where grace is soon to be—is where I want to live…to stay…to abide.  You, too?
At the Cross, mankind was clearly shown the depth of God's heart—His love for us. Almighty God has purposed from the beginning of time to have a relationship with the people He created.  Perhaps it appeared that because of the Fall that was not going to continue. But God's purposes will not be thwarted.  His plans will come to pass.  It is in and through Christ's accomplishments on the Cross that we have received much grace!
But God demonstrates His own love toward us,
in that while we were yet sinners, Christ died for us.
Romans 5:8
…Knowing that you were not redeemed with perishable things like silver or gold
from your futile way of life inherited from your forefathers,
but with precious blood, as of a lamb unblemished and spotless, the blood of Christ.
1 Peter 1:18-19
That's us (you and me)—not redeemed with perishable things…but with Jesus' blood as He gave His life on the Cross!  Jesus' death on the Cross, and all that God planned to bring to pass at the Cross, is all about His grace and love!  Through Jesus' broken body and His shed blood, He redeemed us unto Himself – making us forever free, justified, forgiven, alive, purchased, and redeemed!
Christ redeemed us from the curse of the law, having become a curse for us—
for it is written,"Cursed be every one who hangs on a tree"—
that in Christ Jesus the blessing of Abraham might come upon the Gentiles,
that we might receive the promise of the Spirit through faith.
Galatians 3:13 and 14
He destined us in love to be His sons through Jesus Christ, according to the purpose of His will,
to the praise of His glorious grace which he freely bestowed on us in the Beloved.
In Him we have redemption through His blood, the forgiveness of our trespasses,
according to the riches of His grace.
Ephesians 1:5-7
We are now, and will be for all eternity, God's children—all to His praise and glory! And we have a glorious life to live now…in spite of every situation and circumstance that tries to break us and cause us to focus on the hard, sad, evil things that do occur at times. But God—we have His promises to cling to!
And we know that for those who love God all things work together for good,
for those who are called according to His purpose.
Romans 8:28
…Fear not, for I have redeemed you…I have called you by your name; you are Mine.
Even everyone who is called by My name, whom I have created for My glory,
whom I have formed, whom I have made.
Isaiah 43:1, 7
The love of God—shown to us through the sacrifice of Jesus our Lord—is all we need to help us to focus on the Truth and set our minds to believe all that God has promised.  In doing so, we can remain faith-filled knowing He is faithful!
[What, what would have become of me] had I not believed
that I would see the Lord's goodness in the land of the living!
Wait and hope for and expect the Lord; be brave and of good courage
and let your heart be stout and enduring.
Yes, wait for and hope for and expect the Lord.
Psalms 27:13 and 14
And so, in spite of cruel words, cold hearts, deep wounds, endless dark, lonely aches, burning tears, bitter nights, and wasted years, we press on…we seek God…we choose to remain faithful to Him because "it may be unfulfilled, it may be unrestored but you never know the miracle the Father has in store; just watch and see, it will not be unredeemed!"
God will wipe away every tear from their eyes; and death shall be no more,
neither shall there be anguish nor grief nor pain any more,
for the old conditions and the former order of things have passed away.
And He Who is seated on the throne said, See! I make all things new.
Revelations 21:4