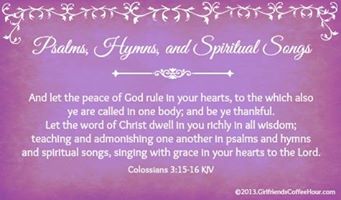 The first time I met You, I was on my knees
Praying, "Lord, if You're out there, can You speak to me?"
'Cause I was in a desperate place,
My life looked like a hurricane
The moment I felt Your grace
You can have me, You can have everything
Oh, I am Yours
Not holding on, onto anything
But Your promise, Lord
It's a new day, it's a new dawn
I've found a place where I belong
Nothing I want more than what You've given me
Hey, so You can have everything
You can have everything
You can have everything
You are like the sunshine in the dead of night
You're the only One standing when my world ignites
So why would I hold anything back
'Cause You keep my world intact
It's true, oh, God, it's true, so I'll say
Every day
I'm gonna wake up, gonna wake up
Wake up and say
You can have me, have everything
David Dunn
written along with Justin Ebach
*   ~   ♥   ~   ✞   ~  ♥   ~   *
I love to talk to Jesus when I'm on my knees.  It's a position of total surrender and love and submission.  And my prayers will be…to let Him have everything.  To surrender all the worldly things that I hold on to and worry about, and to know that when its dark, He shines so bright!
Most of the time, left on our own, our lives can really be a mess and God is the only One Who can straighten them out.  But all we have to do is ask Him to take over!  How simple is that?  So simple that we sometimes forget that He can.
Daily, we must empty ourselves of our own agenda and ask God to fill us with His.  You don't have to be in a desperate place to cry out to Him, but if you are, there is no better place to be than at His feet.
As you listen to this today, may you use these words as a prayer to Him today.  No matter where you are or what you are struggling with, He is not far away.  He always answers the prayers of His children.  Are you far from God?  He is close to the brokenhearted and He will shelter you from all this world.  All you have to do is ask!
The LORD is close to the brokenhearted
and saves those who are crushed in spirit.
Psalm 34:18 NLT
Yea, though I walk through the valley of the shadow of death,
I will fear no evil: for Thou art with me;
Thy rod and Thy staff they comfort me.
Psalm 23:4 KJV
*   ~   ♥   ~   ✞   ~  ♥   ~   *
Dear Lord, You are so awesome and full of love for us.  You never change.  Thank You for being there for us as a constant.  For sheltering us from storms and giving us hope in this hard world.  You are the light in the darkness and the lover of our souls.  Today, I pray for those who are hurting and need You.  I pray that they would release it all into Your mighty hands.  We love You and we praise You.  In Jesus' name, amen.