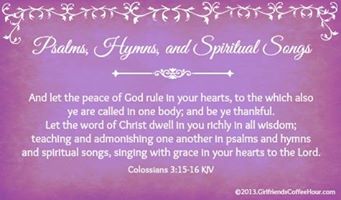 I can see
Waters raging at my feet
I can feel
The breath of those surrounding me
I can hear
The sound of nations rising up
We will not be overtaken
We will not be overcome
I can walk
Down this dark and painful road
I can face
Every fear of the unknown
I can hear
All God's children singing out
We will not be overtaken
We will not be overcome
The same power that rose Jesus from the grave
The same power that commands the dead to wake
Lives in us, lives in us
The same power that moves mountains when He speaks
The same power that can calm a raging sea
Lives in us, lives in us
He lives in us, lives in us
We have hope
That His promises are true
In His strength
There is nothing we can't do
Yes, we know
There are greater things in store
We will not be overtaken
We will not be overcome
Greater is He that is living in me
He's conquered our enemy
No power of darkness
No weapon prevails
We stand here in victory
 Jeremy Camp
written along with Jason Ingram
 *  ~  ♥  ~  ✞  ~  ♥  ~  *
But if the Spirit of Him who raised Jesus from the dead dwells in you,
He who raised Christ Jesus from the dead
will also give life to your mortal bodies through His Spirit who dwells in you.
Romans 8:11
When asked if I would rather have Jesus walking this earth (like in Biblical times) or have the Holy Spirit, I really have to think.  Then I am reminded that Jesus could not be everywhere in body but the Holy Spirit can be with all of us, everywhere, all over the world.  How amazing is that?!
Have you ever thought about what Jesus said when He left here to go to Heaven to be with God?  He said that He was leaving a gift that was far greater than He.  We—that means you and me—have the same power in us that made Jesus rise again from the grave.  We have the same power that rose Lazarus from the dead.  And we have the same power that healed the leaper, made the blind to see, and fed the 5000.  So what are we to do with this power today?
We are to go out into this hard world and shine His light to those who are struggling.
We are to ask the Holy Spirit to give us the words to share with that one person that needs Jesus and meets Him for the first time.
We are to let the Holy Spirit be our Comforter in times of sorrow and share our comfort with others.
Oh, friend, the Holy Spirit is real and full of love for you and me!  So today, let's praise Him for this gift and let us allow Him to work in us so that we can be all that we were created to be.
 *  ~  ♥  ~  ✞  ~  ♥  ~  *
Let us pray: Dear God, thank You so much for the gift of the Holy Spirit . And for the power that comes from allowing Him to work through us and in us. How amazing is it that when we accept Jesus in our hearts that the Holy Spirit is given to us.  Free!  Help us to use His power for Your good.  We love You and we praise You. In Jesus' name, amen.