Here at Girlfriends Coffee Hour, we are all about coffee!!  So, today's blog gives us an interesting and fun way to decorate our coffee mugs!
Items needed:
Solid color coffee mug (make sure it is microwave safe)
Bic(TM) marker(s)
Directions:
Think of an idea that you would like to write on the mug—a word, a picture, a Bible verse, a prayer, etc.  For my coffee mug, I wrote "Dear God, please make me harmless as a dove.  Amen!" I also drew a picture of a dove and decorated the bottom of the mug with hearts, the handle with polka dots and I drew a cross under the handle.
Use your BIC marker(s) to decorate the mug any way you would like.  I used a silver marker on a black coffee mug. The color choices are endless.
Bake it in the oven at 350 degrees for 30 minutes. This will keep the marker from coming off.
Let cool, wash and enjoy!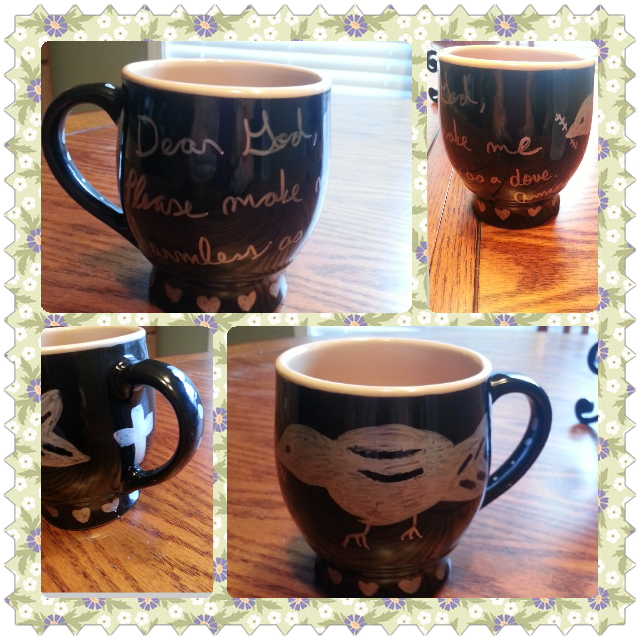 Have fun and Be Creative 🙂
Amy