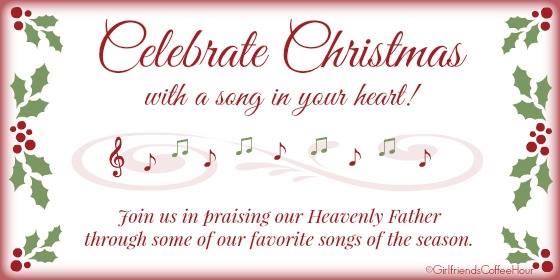 Sitting at the stoplight
He can't be bothered by the heart-cry
Written on the cardboard in her hand
But when she looks him in the eye
His heart is broken open wide
And he feels the hand of God reach out through him
As Heaven touches earth
Oh – we bring the Kingdom come
Oh – with every act of love
Jesus, help us carry You
Alive in us, Your light shines through
With every act of love
We bring the Kingdom come
There's silence at the table
He wants to talk but he's not able
For all the shame that's locked him deep inside
But her words are the medicine
When she says they can begin again
And forgiveness will set him free tonight
As Heaven touches earth
God put a million, million doors in the world
For His love to walk through
One of those doors is you
I said, God put a million, million doors in the world
For His love to walk through
One of those doors is you
Singer/Songwriter Jason Gray along with Jason Ingram
*   
♥  ~  ✝  ~  ★
    *  
As I was listening to these lyrics, I realized that there is one act of love…in my opinion the greatest act of love…that makes all this possible. The one time that Heaven came to earth—the real reason we celebrate Christmas.
Look at the following verses:
Adam, the first man, was made from the dust of the earth,
while Christ, the second man, came from heaven.
1 Corinthians 15:47 NLT
He Who comes from above (heaven) is [far] above all [others];
he who comes from the earth belongs to the earth,
and talks the language of earth [his words are from an earthly standpoint].
He Who comes from heaven is [far] above all others.
John 3:31 AMP
Christ came from Heaven for us.  No other reason.  He brought His Kingdom to earth so that we might join Him one day in Heaven.  Because He did, we who believe have Christ within us.  We can let His light shine through us.  In fact, 1 Corinthians 15:49 (AMP) states:  "And just as we have borne the image [of the man] of dust, so shall we and so let us also bear the image [of the Man] of heaven."
In Zechariah 7:9 (HCSB) we are given these instructions:
The Lord of Hosts says this: 'Make fair decisions.
Show faithful love and compassion to one another.
And 2 Thessalonians 3:5a (AMP) says:
May the Lord direct your hearts into [realizing and showing] the love of God….
When we reach out with Christ's unconditional love we bring a piece of Heaven to earth. It doesn't have to be a big production. Simple words of kindness and forgiveness can have a huge impact. A small gesture like a smile or a touch could change a life. It is in the acts that come from the heart that others are able to see Christ's heart. John 13:35 (HCSB) states: "By this all people will know that you are My disciples, if you have love for one another." And, of course, Matthew 25:40 (HCSB) reminds us:
And the King will answer them, 'I assure you:
Whatever you did for one of the least of these brothers of Mine, you did for Me.'
I want to carry Jesus alive in me. I want His light to shine through. I want to be the bridge that allows Heaven to touch earth once again.
*   
♥  ~  ✝  ~  ★
    *  
Abba, I am so amazed by Your selfless act of unconditional, unfailing love. Let me carry You alive in me, allowing Your light to shine through me. Remind me that with every act of love, Heaven touches earth. In the precious name of Jesus I pray, Amen – IT IS SO!