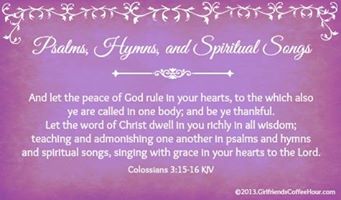 For love I'd do almost anything
I'd cross the widest of oceans
For love, I'd fly with an broken wing
Just to taste it for a moment
For love, I'd turn back the strongest tide
There's no storm I couldn't weather
'Cause it's more than a gleam in someone's eye
It's what holds us all together
But I've only known once in my lifetime
Love in its purest form
He came here for me
Suffered and then died under a crown of thorns
Sólo el amor es la salida {Sólo el amor, only love can save me}
Limpia, construye, concibe y procres {Conquering death and the sting of the grave }
Tan solo el amor sana la herida {Kingdoms will fail and tongues will cease}
Que alguna vez nos causara el dolor {But through all eternity love will remain}
Sólo el amor, when all else has failed me
Will take me to places that I've never dreamed
Healing my wounds and setting me free
There's nothing else worth living for
Sólo el amor
Por amor murio crucifecada la esperanza de la humanidad
{For love the Hope of humanity made the lame to walk again}
El amor es al fruta sagrada {For love He settled the raging sea}
La promesa de la libertad { And became the sinner's friend}
For love He drank of His Father's cup
With all my shame on His shoulders
And He offered forgiveness through His shed blood
Tell me, is it any wonder
That I've only known once in my lifetime
Love in its purest form
He came here for me
Suffered and then died under a crown of thorns
Sólo el amor…only love
Sandi Patty and Miguel Angel Guerra
Songwriters: Donato Póveda / Kelly Minter
*   ~   ♥   ~   ✞   ~  ♥   ~   *
This morning I was sitting at my piano playing, and singing along to the words of this song.  I was struck so deeply by the very first line: "For love I'd do almost anything…".  Because I WOULD do almost anything due to the love I have for my family and loved ones!  You would, too…I am sure!  Those of us who are mommas (or grammas!), we know the truth of this feeling in our hearts.  Y'know the whole "don't get between a mother lion and her cub!" thing.  Definitely a deep, strong, passionate love there. But there is a love that goes beyond what you or I have done or could even imagine doing—the love of Jesus our Savior and Redeemer.
You see, at just the right time, when we were still powerless,
Christ died for the ungodly…
But God shows His love for us in that while we were still sinners, Christ died for us.
Romans 5:6 and 8
For God so loved the world that He gave His one and only Son,
that whoever believes in Him shall not perish but have eternal life.
John 3:16
Despised and rejected by men;
a man of sorrows, and acquainted with grief…
we esteemed Him stricken, smitten by God, and afflicted.
But He was wounded for our transgressions;
He was crushed for our iniquities;
upon Him was the chastisement that brought us peace,
and with His stripes we are healed.
All we like sheep have gone astray;
we have turned every one to his own way;
and the Lord has laid on Him the iniquity of us all.
Isaiah 53:3-5
(spoken prophetically about our Messiah)
But God—so rich is He in His mercy!
Because of and in order to satisfy
the great and wonderful and intense love with which He loved us,
Even when we were dead (slain) by [our own] shortcomings and trespasses,
He made us alive together in fellowship and in union with Christ;
[He gave us the very life of Christ Himself, the same new life with which He quickened Him, for]
it is by grace (His favor and mercy which you did not deserve)
that you are saved (delivered from judgment and made partakers of Christ's salvation.)
Ephesians 2:4-5
Christ's death is not only the demonstration of God's love (John 3:16), it is also the ultimate expression of Jesus' own love for all mankind. And my part (yours AND mine) is being convicted of this fact: "Christ loved me and gave Himself for me."  And not just convicted…my response (OUR response) should be LOVE.   How do we prove our love for our Savior?  Simply by our obedience.
No matter where you look in the Scriptures—whether back in the records of the Old Testament…or in the words of our Lord contained in the Gospels…or in the doctrine given to the 1st century Church—to say 'I love You, o God' means you choose to obey.  Here are just three examples:
Know therefore that the LORD your God, He is God, the faithful God,
who keeps His covenant and His lovingkindness to a thousand generations
with those who love Him and keep His commandments;
Deuteronomy 7:9
"If you love Me, keep My commands.
Whoever has My commands and keeps them is the one who loves Me.
The one who loves Me will be loved by My Father,
and I too will love them and show Myself to them.
…Anyone who loves Me will obey My teaching.
My Father will love them,
and We will come to them and make Our home with them.
Anyone who does not love Me will not obey My teaching.
These words you hear are not My own;
they belong to the Father who sent Me."
John 14:15, 21, 23-24
By this we know that we love the children of God,
when we love God and observe His commandments.
For this is the love of God, that we keep His commandments;
and His commandments are not burdensome.
1 John 5:2 and 3
*   ~   ♥   ~   ✞   ~  ♥   ~   *
I would love to leave you with a couple of resources that communicate so beautifully about the love of Jesus demonstrated through the sacrifice of His life for you and me.
 Herein Is Love, a sermon that Charles Spurgeon preached.  Click here.
 Fifty Reasons Why Jesus Came to Die,  a book written by  Pastor John Piper wrote.  Click here.
I hope that you will take make the time to read and meditate on the words of these two wonderful men, maybe not today but soon…or perhaps read them as part of your quiet time over a few days.  As you listen to this song and read through these teachings, my prayer is…
"…that you, being rooted and firmly established in love,
may be able to comprehend with all the saints
what is the length and width, height and depth of God's love,
and to know the Messiah's love that surpasses knowledge…"
Ephesians 3:17-19