Welcome to Girlfriends Coffee Hour!
We are an Online Bible Study Ministry for Women! We offer online Bible studies, and more, for women of all ages, all across the world.
Please join us for our next Online Bible Study!




"16-Day Love Challenge:

Matching our Words and Actions with

1 Corinthians 13:4-8"

by

Cherie Zack and Rebecca LeCompte.



This study begins November 4th.  

Be sure to go to our Registration page for more details, and to sign up today!!

The Registration page can be found by clicking on this LINK.

We hope you will join us!!



____________________________
Copyright© 2013 Girlfriends Coffee Hour. The content of this Website (including without limitation all text, graphics, logos, images, reviews and opinions) is the exclusive property of Girlfriends Coffee Hour and cannot be reproduced without permission.
Women's Ministry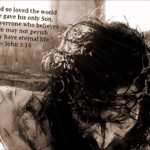 December 6, 2013 By Beverly McCormick Leave a Comment
Almost every day there are precious little babies born to families all over the world,  but one day,  there was one special baby that was born FOR the world...His name was Jesus. This Baby came with a purpose!   And that purpose was "to die" for me and you. This is the ultimate gifts of gifts we have ever, or will ever, receive in our lives. Think about His birth for a moment and the three … [Read More...]
At Home with GCH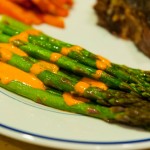 December 6, 2013 By Dana Kim Leave a Comment
... or as it's known at my house---Magic Sauce!  This recipe for Roasted Red Pepper Aioli is easy to whip up at a moment's notice, and is infinitely customizable.  Like it spicy?  Add some hot sauce of your choice, or a spoonful of adobo sauce from a jar of chipotle peppers.   Depending on my mood and what else I have laying around, this aioli also gets a few shakes of smoked paprika, or a half a … [Read More...]
Glorious Living w/ Coach Megan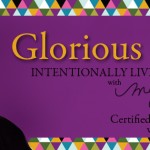 October 18, 2013 By Megan Smidt, CCLC 8 Comments
Dear Megan, Lately I have really been struggling with trusting God and I feel horrible about it. In my heart, I know what I need to do, but my mind is fighting me every step of the way. I don't know if you can help, but I just don't know where to begin. ~T My dear T, we have all walked through these seasons and I am so happy you have reached out for help. In addition to being in the Word … [Read More...]
Coaching with Crystal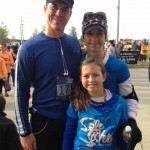 December 4, 2013 By Crystal Breaux 1 Comment
For me, Christmas came quickly this year and too close to Thanksgiving. You may be like me and feel like we are now in fast motion to get everything done. I find myself with the need to slow down and stay focused on what is important. If not, the hustle and bustle of baking, shopping, and organizing holiday events will bring stress for any busy woman, which can lead to emotional eating, extra … [Read More...]
Daily Devotions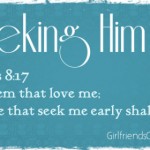 December 5, 2013 By Tonya Ellison 4 Comments
Each week during the season of Advent, our blogs will focus on a central theme which is associated with the coming of Christ—His Advent.  This week's theme is HOPE. Christians throughout the world celebrate Advent. Some light candles or sing songs; some give gifts or  hang wreaths.  All of these are simple joyous ways of extending the celebration of Jesus's coming beyond a mere 24 hours … [Read More...]