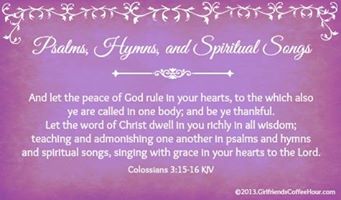 Lately I've been winning battles left and right
But even winners can get wounded in the fight
People say that I'm amazing
Strong beyond my years
But they don't see inside of me
I'm hiding all the tears
They don't know that I go running home when I fall down
They don't know Who picks me up when no one is around
I drop my sword and cry for just a while
'Cause deep inside this armor
The warrior is a child
Unafraid because His armor is the best
But even soldiers need a quiet place to rest
People say that I'm amazing
Never face retreat
But they don't see the enemies
'Cause deep inside this armor
Deep inside this armor
Deep inside this armor
The warrior is a child
Twila Paris
written along with Gary Valenciano
  *   ~   ♥   ~   ✞   ~  ♥   ~   *
Today, here in the United States, Christians nation-wide come together in unity without any concern for denomination to stand heart-to-heart before our God and intercede on our nation's behalf.  Now, more than ever, we must daily put on the armor that God has provided.
This is why you must take up the full armor of God,
so that you may be able to resist in the evil day,
and having prepared everything, to take your stand.
Stand, therefore, with truth like a belt around your waist,
righteousness like armor on your chest,
and your feet sandaled with readiness for the gospel of peace.
In every situation take the shield of faith,
and with it you will be able to extinguish all the flaming arrows of the evil one.
Take the helmet of salvation, and the sword of the Spirit, which is God's word.
Pray at all times in the Spirit with every prayer and request,
and stay alert in this with all perseverance and intercession for all the saints.
Ephesians 6:14-18
We are encouraged, in this passage, to put the Armor of God on each day.  We are reminded that the pieces of God's armor are TRUTH, RIGHTEOUSNESS, PEACE, FAITH, and SALVATION—a strong foundation on which to take our stand.  And we see that, clothed with this Armor of God, we are equipped and enabled to stand, resisting all the tactics and wiles of the enemy.
Now, consider this…. We garb ourselves in this protective suit of armor.  We gather up our shield of faith.  We put on the helmet of salvation.  We take up the sword of the Spirit.  One would think that we are ready to go, right?  But then we are told to "pray at all times."  Truly prayer is the final piece of the Armor of God—the item that links all the pieces together.  It reminds me of a football player…outfitted with all those pieces of his uniform (pads, helmet, cleats, etc.) that are designed to protect him…ready to head out of the locker room to battle his 'enemy'—the other team.  And the coach says, 'Take a knee.'
This final piece—prayer—is not a half-hearted whisper.  Rather, prayer is spoken with passion, with faith, with 'strong purpose and perseverance.'  Prayer is uttered with humility and wholeheartedness to the One Who hears our prayers and answers our prayers.
So often when the Scriptures communicate to us on the matter of prayer, the words used are compelling.  As you read these next few verses see which words jump out at you.
Do not fret or have any anxiety about anything,
but in every circumstance and in everything,
by prayer and petition (definite requests), with thanksgiving,
continue to make your wants known to God.
Philippians 4:6
Continue steadfastly in prayer, being watchful in it with thanksgiving.
Colossians 4:2
Rejoice and exult in hope;
be steadfast and patient in suffering and tribulation;
be constant in prayer.
Romans 12:12
Which words did you find grabbed your attention?  Were they words like, 'every circumstance' 'steadfast' 'constant' 'everything'  and 'watchful?'
So as you put on your armor, my sisters, never forget that the last piece—the prayer piece—is not put ON but rather put IN—into your heart!  Prayer is a truly important part of the equipping of a Jesus girl who desires to be a hero…a warrior.
  *   ~   ♥   ~   ✞   ~  ♥   ~   *
My prayer for you is that as you draw near to Your heavenly Father, seeking His guidance and direction, His help and protection, you would recognize how tenderly He looks on you…His daughter, His child, His warrior, His hero.  He loves you with an everlasting love, and He never EVER will leave you…You are His!