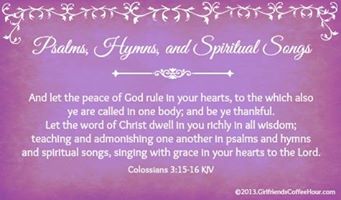 In Christ alone my hope is found; He is my Light, my Strength, my Song;
This Cornerstone, this solid ground, firm through the fiercest drought and storm.
What heights of love, what depths of peace, when fears are stilled, when strivings cease!
My Comforter, my all in all—here in the love of Christ I stand.
In Christ alone, Who took on flesh, Fullness of God in helpless babe!
This gift of love and righteousness, scorned by the ones He came to save.
'Til on that Cross as Jesus died, the wrath of God was satisfied;
For ev'ry sin on Him was laid—here in the death of Christ I live.
There in the ground His body lay, Light of the world by darkness slain;
Then bursting forth in glorious day up from the grave He rose again!
And as He stands in victory, sin's curse has lost its grip on me;
For I am His and He is mine—bought with the precious blood of Christ.
No guilt in life, no fear in death—this is the pow'r of Christ in me;
From life's first cry to final breath, Jesus commands my destiny.
No pow'r of hell, no scheme of man can ever pluck me from His hand;
'Til He returns or calls me home—here in the pow'r of Christ I'll stand.
Keith and Krystin Getty and Band
written by Keith Getty & Stuart Townend
*  ~  ♥  ~  ✞  ~  ♥  ~  *
The words of a song can be so stirring!  For myself, I have found hymns to have this effect on me.  A choir director once told me that hymns are songs that "are soaked in doctrinal truth."  One definition of hymns says that they are "… songs that help teach faith."  What we sing through this type of song can profoundly affect how we think and feel.  And each of us have our own favorite hymns and choruses…they come to mean so much to our hearts!  This song, In Christ Alone, is considered a modern-day hymn. It contains such foundational truth.
Take for example, the very first three words of this song, "In Christ alone…" You could say them in other ways, too—'only Jesus…' 'Jesus is everything to me…' 'You, Lord, JUST You…'
The Son is the image of the invisible God, the firstborn over all creation.
For in Him all things were created: things in heaven and on earth,
visible and invisible, whether thrones or powers or rulers or authorities;
all things have been created through Him and for Him.
He is before all things, and in Him all things hold together.
And He is the head of the body, the church;
He is the beginning and the firstborn from among the dead,
so that in everything He might have the supremacy.
Colossians 1:15-18
In and through Jesus we have been given so very much!  He truly is our 'Light… (John 8:12), our Strength… (Psalms 28:7 and 8), our Cornerstone (1 Peter 2:5 and 6)!'
I just love to sing these next lines of this song; they are so beautiful!
What heights of love, what depths of peace,
when fears are stilled, when strivings cease!
My Comforter, my All in All, here in the love of Christ I stand.
Through Jesus, also, we have love (Romans 8:38 and 39), peace (Philippians 4:7), comfort (Psalm 46:10)!  He IS our 'All in All.'
And when all things shall be subdued unto him,
then shall the Son also himself be subject unto him
that put all things under him, that God may be all in all.
1 Corinthians 15:28
In Jesus our hope, our trust, our constant assurance is in the right place—on the solid foundation of who we are in Christ.  In my own life I seem to need continual reminding  to not let my feelings get in the way or my circumstances be allowed to dictate my actions.  But, as we (I!) stand firmly on the unchangeable truths of the gospel of Christ, our (my!) faith is being continuously built.
This hope we have as an anchor of the soul,
a hope both sure and steadfast and one which enters within the veil,
where Jesus has entered as a forerunner for us….
Hebrews 6:19 and 20
*  ~  ♥  ~  ✞  ~  ♥  ~  *
How about you?  Do the words of this beautiful hymn evoke a response in your heart when you hear them?  (I would so LOVE to 'hear' your answer in the comments below.)