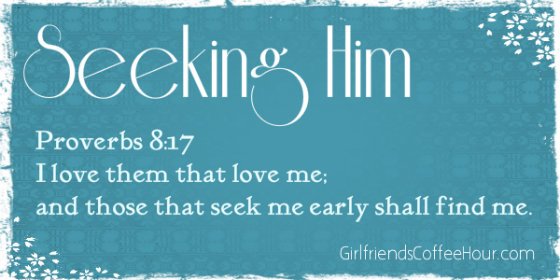 Every word of God proves true.
    He is a shield to all who come to Him for protection.
Proverbs 30:5  NLT
*   ~   ♥   ~   ✞   ~  ♥   ~   *
 And The Message version reads,
Every promise of God proves true;
He protects everyone who runs to Him for help.
Does it boggle your mind to try to understand that every (all possible) word of God proves (shows beyond doubt) that it is true (accurate, faithful)?  In our human experience, with ourselves and with those around us, we know that kind of perfection and faithfulness doesn't exist 100% of the time.
Thankfully, it is true for God's Word.  In the Amplified, it says His words are "…tested and refined like silver."  And Psalm 12:6 states, "The Lord's promises are pure, like silver refined in a furnace, purified seven times over."  That leaves absolutely no imperfections.
Your promises have been thoroughly tested;
that is why I love them so much.
Psalm 119:140
Because of this purity, God's Word is sure and we can trust it.  God is one with His Word.  God promises to protect all who come to Him, and we can be sure He will.
God is our Refuge and Strength [mighty and impenetrable],
A very present and well-proved help in trouble.
Psalm 46:1 AMP
In the midst of life's conflicts and disappointments, God is our Shield. Shields come in many different shapes and sizes. Some are tall to cover the warrior from head to toe. Some other shapes are made to protect the most vital organs, and to deflect the enemy's weapons from harming the warrior. Spiritually speaking, God does exactly that.  When we come (run) to Him, He is there to protect us from the "fiery darts" of the enemy.  In Ephesians 6:16, God says, "…in all circumstances take up the shield of faith."  God is there for us, but in faith we must come to Him and accept (take up) His protection.
The more we know Jesus, the more we will know God's Word:
In the beginning was the Word,
and the Word was with God,
and the Word was God.
And the Word became flesh and dwelt among us,
and we have seen His glory,
glory as of the only Son from the Father,
full of grace and truth.
John 1:1, 14
 The more we know Jesus, the more we know the Father:
I and the Father are one.
John 10:30
The more we know Jesus, the more we know the Father's Truth:
Jesus told him, "I am the way, the truth, and the life.
No one can come to the Father except through Me."
John 14:6
The more we know Jesus, the more we will be sanctified and protected by God's Truth.
Sanctify them in the truth; Your Word is truth.
John 17:17
If we will study Jesus—His life, His words, His relationships with others, and His relationship with God the Father—we will know that God's Word is truth and we can trust it.  We will have the assurance that we can run to God and find the protection we need.  We will walk in faith, and be shielded by Him.
*   ~   ♥   ~   ✞   ~  ♥   ~   *
Dear God, we are so grateful that we have Your Word to turn to.  Life is not easy, and, we need Your protection even when we don't realize it.  Help us, Lord, not to just "pick up" Your shield in times of imminent danger…but to live our lives getting to know Jesus, Your Word, so we can be in Your protection at all times.  Thank You for the promise that "Every word of God proves true."  In Jesus' Precious Name we pray, Amen.