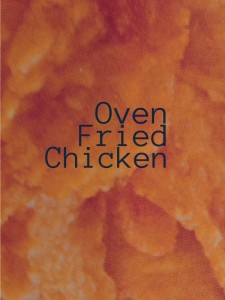 One of the biggest challenges for busy women today is finding the time and knowing how to cook a meal at home. It can seem impossible, but I truly believe that every woman whether preparing for one, two or four, can discover a plan for having a meal at home at least most nights of the week. (We don't have to try and be perfect 100% of the time!)
Why Am I So Intent on Meals At Home?
Its Healthier:  A study posted by the Medical Express revealed that "those who cooked were more likely" to live longer. The possibility of other factors, besides cooking, was also extensively investigated, but the cooking at home still remained an important factor.
It Gives You More Control:  When you prepare your meals at home, you can choose how much butter, oil, sauce, sodium, etc. there will be in your food as well as your portion size. According to a study with the Economic Research Service, each meal or snack eaten away from home adds an average of 134 calories, compared with the same meal or snacks prepared at home. If eating out every day, that alone could contribute to over 1/2 pound of weight gain a week, if you did not do anything to counter-balance the additional calories.
It Saves Money:  There is no doubt that eating home does not just save you calories, but it will save you money. Let's take for example, fast food, not even a nice sit down restaurant. For a family of four, you are going to spend, on average, $25 for one meal. Last week, I was able to feed my family, oven fried chicken with two vegetables along with homemade macaroni and cheese for $15. That went a long way considering there were leftover's for lunch the next day.  Another savings!
How to Do It
Plan according to your schedule
What is the easiest method and time of the day for you to put your meal together? Take a few minutes at the beginning of the week to get a plan. Remember your plan may vary from time-to-time or season in your life.
Notice I did not say, "attempt to cook 7 days a week."  Pick the number of days that will work for you and be realistic with what you cook and how you will prepare your meals.
Try This!
Oven Fried Chicken (adapted from Calorie King)
Ingredients:
• 1 cup corn flakes, crushed
• 1/3 cup flour
• 1 teaspoon salt
• 1/2 teaspoon ground red pepper
• 2 egg whites, slightly beaten
• 1/4 cup skim milk
• 2 lb boneless, skinless chicken breast, cut into even strips
Directions:
Preheat oven to 400ºF.  Spray cookie sheet with butter-flavored cooking spray.
Mix all dry ingredients in large bowl. Mix egg whites and milk in small bowl. Dip chicken into egg mixture and then coat with corn flake mixture. Place on cookie sheet, and spray with more cooking spray.  Bake in preheated oven for 15 minutes, then flip pieces and spray with more cooking spray. Continue baking for 10 to 15 minutes or until golden brown.
Calories -156
Fat -1 gram
Protein – 14 grams
With the right motivation and a little preparation, you can save calories, save money, and have more quality time with your family with a simple, healthy meal made at home.
In Good Health,
Crystal