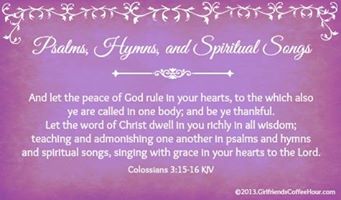 Hello, my name is regret
I'm pretty sure we have met
Every single day of your life
I'm the whisper inside
That won't let you forget
Hello, my name is defeat
I know you recognize me
Just when you think you can win
I'll drag you right back down again
'Til you've lost all belief
Oh, these are the voices. Oh, these are the lies
And I have believed them for the very last time
Hello, my name is child of the one true King
I've been saved, I've been changed, I have been set free
"Amazing Grace" is the song I sing
Hello, my name is child of the one true King
I am no longer defined
By all the wreckage behind
The one who makes all things new
Has proven it's true
Just take a look at my life
What love the Father has lavished upon us
That we should be called His children
I am a child of the one true King
Matthew West
*   ~   ♥   ~    ✞    ~   ♥   ~   *
When you look in the mirror…what do you see?  When you talk to yourself…what names do you call yourself?
In the morning, when the alarm clock goes off late and the lunches aren't made and that pair of shorts that she just had to wear…well, they aren't quite dry….  Your name becomes 'failure'.  You say things like, "I ALWAYS mess up everything."  "I will NEVER succeed at this mom thing."  But God says: "You are My child and I love You"
The LORD appeared to him from far away.
I have loved you with an everlasting love;
therefore, I have continued to extend faithful love to you.
Jeremiah 31:3
Perhaps you have been struggling with a habit, and you have been so good; and then you have a hard week and you mess up.  You call yourself…"mistake."  But God calls you "beloved."  He loves you so much that He sent His own Son to die in your place!
For God loved the world in this way:
He gave His One and Only Son,
so that everyone who believes in Him
will not perish but have eternal life.
John 3:16
Perhaps your marriage isn't what you thought it would be…and everywhere you look, you see everyone else succeeding at their marriage.  Maybe you have been previously married.  You label yourself a "mess-up."  But God sees you as His beautiful child that just needs to lean on Him a little bit more.  He wants you to know that nothing is impossible when He is involved!
For nothing is impossible with God.
Luke 1:37
Next time that you are tempted to call yourself names, make sure to use the ones that your Father gave you!  And if you don't know any, please read His love letters to you in His Word.

Because you are…

loved
wanted
redeemed
forgiven
free
embraced
beloved
white as snow…and so much more!

And most of all, you are HIS!
*   ~   ♥   ~    ✞    ~   ♥   ~   *
Let us pray: Dear God, Your voice is the only one that matters.  Thank You for loving us so much and for sending Jesus to die in our place. Lord, some days we believe those lies that the enemy whispers in our ear and we get so discouraged.  Please forgive us for allowing these words to define us for You have already named us and claimed us as Yours.  I pray today that Your voice is the only one that we hear and that the names we call ourselves from now on only come from You!  Oh Lord, You are our Fortress and our Provider.  You are the only constant in our lives and we trust in You!  We love You and praise You.  In Jesus' name, amen.