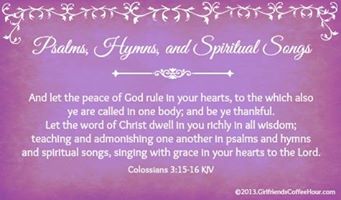 Lift your head, weary sinner, the river's just ahead
Down the path of forgiveness salvation's waiting there
You built a mighty fortress 10,000 burdens high
Love is here to lift you up, here to lift you high
If you're lost and wandering
Come stumbling in like a prodigal child
See the walls start crumbling
Let the gates of glory open wide
All who've strayed and walked away, unspeakable things you've done
Fix your eyes on the mountain, let the past be dead and gone
Come, all saints and sinners, you can't outrun God
Whatever you've done can't overcome the power of the Blood
If you're lost and wrecked again
Come stumbling in like a prodigal child
See the walls start crumbling
Let the gates of glory be open wide
David Crowder Band
Songwriters: Ed Cash, David Crowder, Seth Philpott
*   ~   ♥   ~   ✞   ~  ♥   ~   *
One thing that we try to teach our children is that you always walk with your head held high.  Be proud of who you are.  We also teach them that there will be times in life when our actions or choices make this hard.  We will be weighed down by the impact of something we've said or done…and we can't hold up our heads.  We feel as if the stares and whispers of others are directed at us.  We feel shame and guilt for something we are responsible for.  The first line of this song always grabs me… "Lift your head, weary sinner"… Maybe we're not even aware that we are living life with our head down OR maybe it's painfully obvious.
This song refers to the prodigal son, a situation we each have been familiar with at one point in time.  We have all been the prodigal daughter, and we all need to hear these words from time to time… "Lift your head, weary sinner"…  And I also try to remember the words of Romans 8:38-39:
And I am convinced that nothing can ever separate us from God's love. Neither death nor life, neither angels nor demons, neither our fears for today nor our worries about tomorrow—not even the powers of hell can separate us from God's love.
No power in the sky above or in the earth below—indeed, nothing in all creation will ever be able to separate us from the love of God that is revealed in Christ Jesus our Lord.
When we seek forgiveness and when our eyes are fixed on God, nothing can stand between us and Him.  His "gates of glory [are] opened wide".
*   ~   ♥   ~   ✞   ~  ♥   ~   *
Let's Pray: Lord, there are times when we feel that we have turned so far away from You that it may seem as if we cannot turn back.  But Lord, through this song and through Your Word, you have reminded us that nothing can separate us from Your love.  Thank You for this.  In Jesus' name we pray, Amen.