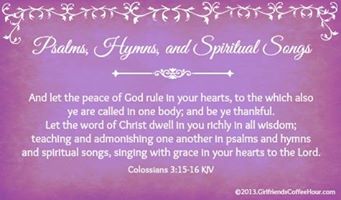 Oh the deep, deep love of Jesus
Vast, unmeasured, boundless, free
Rolling as a mighty ocean,
In its fullness over me
Underneath me, all around me,
Is the current of Thy love
Leading onward, leading homeward
To Thy glorious rest above
O the deep, deep love of Jesus
Spread His praise from shore to shore
How He loveth, ever loveth
Changeth never, evermore
How He watches o'er His loved ones
Died to call them all His own
How for them He intercedeth
Watcheth o'er them from the Throne
O the deep, deep love of Jesus
'Tis a heav'n of heav'ns to me
And it lifts me up to glory
For it lifts me up to Thee
And it lifts me up to glory
Selah
Lyrics: Samuel Francis / Music: Thomas Williams 
*  ~    ♥ ~ ✞ ~ ♥    ~  *  
Such a stirring, convicting song!  These lyrics remind us of the immensity and the magnitude of Jesus' love.  As the song goes, "…vast, unmeasured, boundless…."  No love on this earth ever was, nor ever will be, any greater!  His is a deep, deep love!
Greater love has no one than this, that one lay down His life for His friends.
John 15:13
Truly, it could only have been His pure love that compelled Him to die for us. Jesus was fully aware of the kind of sacrifice that was required to redeem mankind.  In His last moments of freedom, while praying in the Garden at Gethsemene, He agonized over what He knew was to come.  And yet, He did it. For us…with deep, deep love!
For while we were still helpless, at the right time Christ died for the ungodly.
For one will hardly die for a righteous man; though perhaps
for a good man someone would dare even to die.
But God demonstrates His own love toward us,
in that while we were yet sinners, Christ died for us.
Much more then, having now been justified by His blood,
we shall be saved from the wrath of God through Him.
For if while we were enemies we were reconciled to God
through the death of His Son, much more,
having been reconciled, we shall be saved by His life.
Romans 5:6-10
And so deep is this love of Jesus for us that it requires being born-again—to have Christ living in us—to even be able to comprehend this deep, deep love!
…that you, being rooted and grounded in love, may be able to comprehend
with all the saints what is the breadth and length and height and depth,
and to know the love of Christ…
Ephesians 3:17-19
But, by God's grace and through the indwelling of His Holy Spirit, we are given some insight into this love.  And to begin to know this love.   To fully comprehend this kind of love I truly believe it will take having the new minds and new bodies which are promised to us when He returns.  Perhaps it is just too much for us to completely understand His deep, deep love at this point.
For I am persuaded, that neither death, nor life,
nor angels, nor principalities, nor powers,
nor things present, nor things to come,
nor height, nor depth, nor any other creature,
shall be able to separate us from the love of God,
which is in Christ Jesus our Lord.
Romans 8:38 and 39
"This is My commandment, that you love one another, just as I have loved you…" (John 15:12).  These were Jesus' words to His closest friends during the last meal He would share with them.  He knew the time was imminent and that the time was at hand when He would show His deep, deep love.  He gave clear command to them (and to us—we are to do the same).
And so, what does that mean to you (me, too) today?  How will we show this deep, deep love of Jesus to others today?  This wasn't Jesus' suggestion or even His plea…it was His command.  And it is how the world will know that we ARE His!
By this all people will know that you are My disciples,
if you have love for one another.
John 13:35