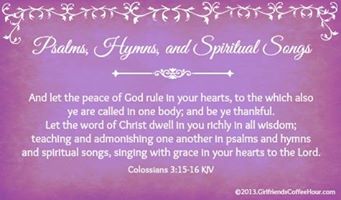 I've been doing all that I can
To hold it all together, piece by piece
I've been feeling like a failure
Trying to be braver
Than I could ever be
…It's just not me
So be my Healer, be my Comfort
Be my Peace
'Cause I can be broken
I can be needy, Lord, I need You now
To be, be my God
…So I can just be me
I've been living like an orphan
Trying to belong here
But it's just not my home
I've been holding on so tightly
To all the things that I think
That satisfy my soul
…But I'm letting go
So be my Father, my mighty Warrior
Be my King
'Cause I can be scattered, frail and shattered
Lord, I need You now
To be, be my God
…So I can just be me
'Cause I was lost
In this dark world
'Til I was finally found in You
So now I'm needy, desperately pleading
Oh Lord, be all to me
So be my Savior, be my Lifeline
Won't You be my everything?
'Cause I'm so tired
Of trying to be someone
I was never meant to be
Be my God, please be my God
Be my God so I can just be me
So I can just be me
…I can just be me
Laura Story
written with Jason Ingram
*  ~  ♥  ~  ✞  ~  ♥  ~  *
Can't you just imagine leafing through your Bible and coming upon words like these…they are so similar to some of David's songs, don't you think?  This choruses of this song sings just like one (no, like MANY) of the psalms.  Perhaps these words are very similar to a song in your own heart?  I'll tell you…they are close to my own, at times.
Oh, 'cause at times I can whine…and complain!  Despite the great measure of grace and blessing that my God has poured into my life, at times I seem to forget.  I can become overwhelmed with situations and circumstances.  And then I attempt to wrestle with these ugly things rather than seeking God and relying on Him.
Silly me!  I try to take things into my own <incapable> hands instead of seeking the only One Who IS capable—my Lord, Jesus the Christ, the One to Whom  "all authority (all power of rule) in heaven and on earth has been given…" (Matthew 28:18).
I (and you also, my friends!)…we are not alone in struggling with matters such as this!  We've already recognized that David called out to God in his struggles. But we also have the examples and godly encouragement of other men throughout the pages of the Bible.  The Apostle Paul and his disciple, Timothy, are two who I thought of immediately!  Paul wrote in his letters to encourage the believers in the first century Church <and us, too!!!> to rely on all that Christ had made available.
But He said to me, "My grace is sufficient for you,
for My power is made perfect in weakness."
Therefore I will boast all the more gladly of my weaknesses,
so that the power of Christ may rest upon me.
For the sake of Christ, then, I am content with weaknesses,
insults, hardships, persecutions, and calamities.
For when I am weak, then I am strong.
2 Corinthians 12:9, 10 ESV
In Paul's letters to Timothy, as he taught him regarding leadership, Paul faithfully reminded Timothy that God is the One Who is to be trusted and relied upon.  For example, He said:
That is why I am suffering as I am.
Yet this is no cause for shame, because I know Whom I have believed,
and am convinced that He is able to guard
what I have entrusted to Him until that day.
2 Timothy 1:12 NIV
All throughout the Scriptures, God's people are instructed over and over and over again of the simplicity of the commands He has for us.
He has showed you, O man, what is good.
And what does the Lord require of you
but to do justly,
and to love kindness and mercy,
and to humble yourself and walk humbly with your God?
Micah 6:8
We need to remember.  And to trust and obey.  It is SO much simpler to do things God's way!  And then 'I can just be me!'   Amen?
 *  ~  ♥  ~  ✞  ~  ♥  ~  *
Oh, how we praise You, dear Lord!  What joy we have in our hearts knowing that You ARE our Healer, Comfort, Peace… our Father, Mighty Warrior, King… our Savior, Lifeline… truly our EVERYthing!  How gracious, kind, and compassionate You are towards our human nature which, at times, is weak and needy and tired!  Thank You for how patient and longsuffering You are with us…never leaving us nor forsaking us even when we whine and complain.  Thank You for Your grace and mercy, Your lovingkindness, Your forgiveness, Your love!  Thank You for always being there when we turn our little hearts around and acknowledge that You have not changed…and You never will.  Thank You for forming and making us—to 'just be me!'  We love and adore You, Faithful Father!  And pray in Jesus' name.  Amen.