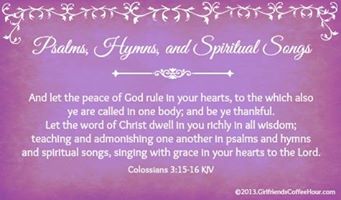 I bow my head to pray
I don't know what to say
I'm not sure how to fix
The things I'm dealing with
I'm in a desperate place
I need to share the weight
But I just don't know how
To let it all pour out
And though I'm silent
My heart is crying
'Cause I was made to
Come to You
So I pray
God, I need you more than words can say
Right here in this moment
You know my heart
You know my need
You know every part of me
So even if it's just to speak Your name
I'm gonna pray
I failed to find the time
But You've been calling out
I let the days go by as if I could live without
But it's gotta be here and now
I won't be pulled away
'Cause it's just You and I
So let the world around us fade
Father, will You meet me here right now
Father, I surrender, lay it down
Father, and every time I close my eyes I know that I was made
To lift my hands and pray
I lift my hands and pray
You know my heart
You know my need
And every single part of me
So even if it's just to speak Your name
I'm gonna pray
I'm gonna pray
You know my heart
You know my need
You know every part of me
and more than words
You want my life
Take it as an offering
Sanctus Real
songwriter: Mark Everett
*   ~   ♥   ~   ✞   ~  ♥   ~   *
If you don't pray, you'll fall prey to the enemy at some point in your life. Prayer is so important to my relationship with the Lord.  I begin in the morning by just talking to Him.  First thing after I open my eyes, I say,"Dear Lord…" and I don't stop until my eyes close at night.
Sometimes life gets chaotic and other things are so loud that I can't hear His voice.  That's when I know that I need to be intentional about my prayers.  I make hard stops and hit my knees and cry out to my Creator. Just looking up at Him and saying His name can silence the enemy immediately.  And when He feels far away, I whisper His name and He comes close.  I start my prayer with hands open to receive and end my prayer with my hands reached up high in praise for all that He is about to do.
And remember, just because He is quiet doesn't mean that He isn't answering your prayers.  Just keep praising Him for the answer and show that You trust Him in this season.  He will reward your faith.  Your life will be so full of joy and it will be because of constant communication with God!
Rejoice always, pray continually, give thanks in all circumstances;
for this is God's will for you in Christ Jesus.
1 Thessalonians 5:16-18
Pray continually…
Be joyful in hope, patient in affliction, faithful in prayer.
Romans 12:12
Give thanks in all circumstances….
Devote yourselves to prayer, being watchful and thankful.
Colossians 4:2
Rejoice always…
Rejoice in the Lord always. I will say it again: Rejoice!
Philippians 4:4
Because He always love you!
*   ~   ♥   ~   ✞   ~  ♥   ~   *
Let us pray:  Dear Lord, thank You that we can come straight to You and talk to You.  We don't need priests or saints or temples…we just need You. You promise that when we pray, that You hear us and You will answer us. You come near when we press in!  Help us to stay in constant prayer and to believe even when it looks like all is going wrong.  You never let us down and You are always on our side.  Grant us joy and peace, oh Lord!  In Jesus' name, amen.