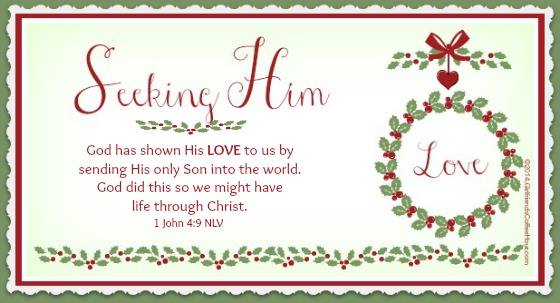 So, I have heard it said that love should not be a choice, and, that if you have to "choose" to love someone then that was not love.  I've also heard it said that love is not something you have to work at.  I have heard it said, too, that love is something that when the good feelings are gone, the love is gone.  I've heard it said that love is supposed to be all rainbows and sunshine.
I disagree with all these statements.  Here are facts that I know about love:
Love is patient and kind.
Love is not jealous or boastful or proud or rude.
It does not demand its own way.
It is not irritable, and it keeps no record of being wronged.
It does not rejoice about injustice
but rejoices whenever the truth wins out.
Love never gives up, never loses faith,
is always hopeful,
and endures through every circumstance.
1 Corinthians 13:4-7
I can understand how reading this passage would make one think that love is a feeling. All of those words have some sort of feeling attached to them.
Here's the deal, though.  Love is—and will always be—an action. Therefore, because love is a verb and requires us to do something—it is a choice.  Love will always be a choice.  You choose to love your coworkers when they annoy you. You choose to love your boyfriend or your spouse, even when you don't agree. I fear the day our actions are no longer something we choose to do, and are simply things that happen. Until that day, though, you choose. Look at what choosing to love does:
Even before He made the world, God loved us and chose us in Christ
to be holy and without fault in His eyes.
God decided in advance to adopt us into His own family
by bringing us to Himself through Jesus Christ.
This is what He wanted to do, and it gave Him great pleasure.
Ephesians 1:4 and 5
In a perfect world, love would be perfect.  Those we love would not hurt us and bad things would not happen.  In a perfect world, love would be all rainbows and sunshine. Sadly, we don't live in a perfect world.  Therefore, what God created to be simple and natural and easy, now comes to be through much effort.  We cannot passively love and feel like we are making an impact on those we say we love.  What is passive love?  Are they just words we speak? Say "I love you," and yet, no evidence is seen of this. We have all heard, that actions speak louder than words.  Love as actions speak louder than love as words.
As John said in 1 John 3:18:
Dear children, let's not merely say that we love each other;
let us show the truth by our actions.
   *    ♥  ~  ✝  ~  ★    *
Lord, may we come to understand and embrace love as an action. Let us show Your love to the world. Worldly love may be fickle and pass with time, but Your love is an everlasting love. Let us strive to show this type of love to all. We as the Church are Your example of how love functions. Christ is Your ultimate example of love. So, let us shine. Let us penetrate the hearts of the world and our fellow brothers and sisters. Let us love. Let us love.  Amen.