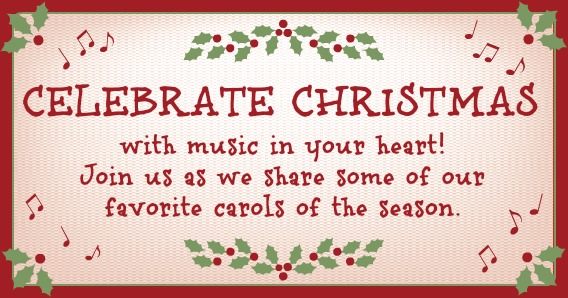 Michael W. Smith performed a date of his Christmas tour last December 2012 at my church, and it was my honor and privilege to be included in the choir that accompanied him and the orchestra.  It was in preparation for that concert that I first heard the song, "The Promise."  The song is intensely beautiful and grand, with a lush orchestral score and choral arrangement.  Combined with the lyrics, it is a song of worship and promise that brings me to tearful and grateful praise – every time I hear it. (In fact, I made myself listen to it so often last year that I quit listening to the words – I was afraid I would start crying during the concert!) To me, it's message is the essence of Christmas.
It often makes me sad around Christmas time, when I hear people wishing that the "spirit of Christmas" would last the entire year. It makes me sad, because it IS entirely possible – the "spirit of Christmas" is entirely within our grasp.  Granted, Christmastime is often stressful (perhaps even because you have to endure someone else's stress or impatience), but what do you think of when you think of the "spirit of Christmas?"  Love?  Peace on earth?  A sense of joy?  Of hope?  Of child-like wonder and belief?  People giving, being generous, and watching out for others?  Or perhaps folks gladly volunteering time, money, and/or other resources to help the poor and those less fortunate?  What about a desire for beauty and an appreciation for what we have?  When you think about it – don't all of those things describe Christ?  When the world wishes for the "spirit of Christmas," ironically, they don't realize that they are wishing, literally, for the spirit of Christ to reign.  Hallelujah!   One day, it will, and HE WILL!!
Don't we, then, sisters, have the "spirit of Christmas" within us every day?  Doesn't it live within us and want to shape how we live our lives?  Don't we have the power to make others around us feel like it is Christmas every day?  Perhaps the way to win others to Jesus is to fill our lives with the Spirit of Christ daily.
My favorite verse from "The Promise" says: "……we will see Emmanuel, GOD is with us, GOD is for us, GOD IS IN US, we will see…."  The fulfillment of the promise of the God Child that will redeem us, restore us, heal us and free us lives in us every day!  When we allow that to really sink in, won't it be easier to have that feeling of Christmas every day?  We can all have it. The world can have it.  Oh, dear God, that is my prayer this Christmas!
Merry Christmas, sisters! May the spirit of the Living God fill you this Christmas, and every day thereafter!  I hope you enjoy the song – I hope the praise in Heaven feels like this!
The Promise  ~  Michael W. Smith
Fear not, oh, Israel for there is peace still to come;a word to break the silence, a Promise set to bloom; the Promise to redeem us, one to free us; break this silence in the violence in our lives
Emmanuel is sure to find us soon; the mighty rule to Jesse's star of truth; and bring us unto glory, tell His story; heal the broken and restore thee to His name
The star will guide us to the humble place; where Christ the King reveals His earthly face; and we will see Emmanuel; God is with us, God is for us, God is in us, we will see
We're singing Hallelujah! We're singing Hallelujah! Emmanuel, our God is with us
We're singing Hallelujah! We're singing Hallelujah! Emmanuel, our God is with us
We're singing Hallelujah! We're singing Hallelujah! Emmanuel, our God is with us
We're singing Hallelujah! We're singing Hallelujah! Emmanuel, our God is with us
Emmanuel, our God is with us