Many of you have gone on Spring Break or are anticipating taking a vacation this summer.  It is a time to refresh spirit, soul, and body.  Over the next couple of weeks, our faithful bloggers will be taking a 'spring break' from writing so that they can come back to us refreshed and freshly anointed.
However, Girlfriends' Coffee Hour website won't 'go black'!  We will be revisiting some of our favorite blogs and daily devotions which have blessed us in the past.  We pray that each of you, our faithful friends and readers, will continue to start your day meditating on the devotionals and songblogs, and be encouraged and blessed.

Let's give each of our bloggers a big round of applause, a hug,
and the rest they so deserve.  God bless you, ladies!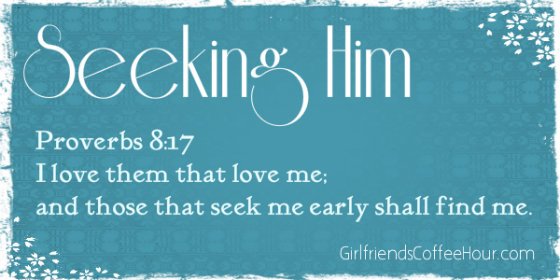 Remember Your Word to Your servant for You have given me hope.
Psalm 119:49
When I read verses like this, I always wonder why the writer felt the need to tell God to remember.  If God said, "Come to me, all you who are weary and burdened, and I will give you rest…" then it's safe to say that you should come to Him…and He will give you rest.  No reminder needed.
There is a certain level of uncertainty when it comes to God.  For example, two people can pray for healing; and yet one will live and one will die.  Why?  Only God knows. Surely, there is some type of order to the happenings of life.  After all, 1 Corinthians 14:33 says, "…For God is not a God of disorder but of peace."  Even with this being the case we don't get to see the Big Picture all the time.
Perspective plays a huge role in our relationship with God.  He sees things we simply do not see and can not see.  We often have to ask Him to open our eyes to see what He sees.  And sometimes He sheds light on a situation.  But sometimes, we are told to wait.
Have you ever felt betrayed by God?  You went to Him for guidance, followed His directions to the best of your ability, and still got what seemed to be an unfavorable outcome?  I have.  And when I find myself in these situations I often take to reminding God of His promises.
Reminding God of His promises is beneficial to us, not to Him. Reminding God about His promises, reminds us of God's Word and can bring up some very important issues:
Do I really believe this promise?
Do I trust God to fulfill this promise?
Is there something in my life that I need to address or hand over to God?
Is something hindering God's progress in this situation?
I feel this is a very vital role in growing with God.  I have friends who can read the Bible and take God at His Word easily.  When they read that God will provide for them…they believe that God will provide for them.  When I read that God will provide for me…I ask questions.  I need to know to know how and when.  If I can't come up with a solution in my mind, then it must be impossible.  I need details.  I have gotten better at simply taking God at His Word, but I often have to fight the urge to remind Him of the way things are "supposed" to be.
The Message Translation says,
Trust GOD from the bottom of your heart;
Don't try to figure out everything on your own.
Listen for GOD's voice in everything you do, everywhere you go;
He's the one who will keep you on track.
Proverbs 3:5 and 6
*   ~   ♥   ~   ✞   ~  ♥   ~   *
Lord, I pray that I never forget Your promises and that I never stop coming to You when I have questions or concerns.  Thank You for being faithful and answering my prayers.  Thank You for giving me knowledge and understanding.  Help me to doubt less, trust more, and follow relentlessly.  Give me the courage to stand for You, and humility to obey You.  In Jesus' name I pray.  Amen.