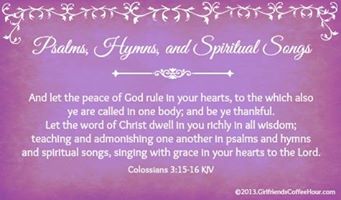 Sometimes my little heart can't understand
What's in Your will, what's in Your plan
So many times I'm tempted to ask You why
But I can never forget it for long
Lord, what You do could not be wrong
So I believe You, even when I must cry
Do I trust You, Lord
Does the river flow
Do I trust You, Lord
Does the north wind blow
You can see my heart
You can read my mind
And You got to know
That I would rather die
Than to lose my faith
In the One I love
Do I trust You, Lord
Do I trust You
I know the answers, I've given them all
But suddenly now, I feel so small
Shaken down to the cavity in my soul
I know the doctrine and theology
But right now they don't mean much to me
This time there's only one thing I've got to know
I will trust You, Lord, when I don't know why
I will trust You, Lord, 'til the day I die
I will trust You, Lord, when I'm blind with pain
You were God before, and You'll never change
I will trust You
I will trust You
I will trust You, Lord
I will trust You
Singer / Songwriter ~ Twila Paris
*   ~   ♥   ~   ✞   ~  ♥   ~   *
I just l.o.v.e the heart of this wonderful woman!  She sings out and proclaims that—even when shaken…worried…fearful…doubting—in her heart of hearts she
TRUSTS
in her Lord!
 Have you been singing along with her
?
"I will trust You, Lord, when I don't know why.
I will trust You, Lord, 'til the day I die.
I will trust You, Lord, when I'm blind with pain!
You were God before, and You'll never change.
I will trust You….I will trust You…I will trust You, Lord!
I will trust You."
Trust in the Lord…Who better to trust in?   But do I?  Do you?  Actually, yes, I think that we do!  We have experienced and been blessed by God's goodness and grace and mercy over and over and over again.  We have seen His loving care cover the lives of our loved ones.  We know—because He has graciously proven Himself—that He is a faithful God Who always provides what is best for His children.
But this I call to mind, and therefore I have hope:
The steadfast love of the Lord never ceases; his mercies never come to an end;
They are new every morning; great is your faithfulness.
"The Lord is my portion," says my soul, "therefore I will hope in him."
The Lord is good to those who wait for him, to the soul who seeks him.
It is good that one should wait quietly for the salvation of the Lord.
Lamentations 3:21-26
trust
TRUST, n.
1. Confidence; a reliance or resting of the mind on the integrity, veracity, justice, friendship or other sound principle of another person.
                           He that putteth his trust in the Lord shall be safe.  Proverbs 29:25
2. He (or that) which is the ground of confidence.
           For Thou art my hope; O Lord God, thou art my trust from my youth. Psalm 71:5
(From Webster's 1828 Unabridged Dictionary)
From these definitions we have an understanding that it is because of confidence that we trust. And we have confidence in someone or something because they have proved themselves worthy of relying on them.  When we think of these words in relation to our Father God…oh, my!  There is no doubt of His having proven Himself!  He is a Faithful God Who always brings His promises into fruition!
…Trust in, and be confident in the Lord with all your heart and mind
and do not rely on your own insight or understanding.
In all your ways know, recognize, and acknowledge Him,
and He will direct and make straight and plain your paths.
Be not wise in your own eyes; reverently fear and worship the Lord
and turn [entirely] away from evil.
Proverbs 3:5-7
This verse comes to mind and brings such peace to my heart! I do not have to always understand. I do not have to know what is going to happen.  But, I do need to follow Him. I need to trust Him with all my heart. That part is my job.  He will help me and He will get me through. It might not be easy (and truth be told, it isn't always easy), but it will be okay.
The question is, 'Do we lean on our own understanding or do we depend on God?'  The wise choice is obvious when we remember that God knows the end from the beginning. He provides for and sustains all that happens in between. Trusting Him, and continuing to choose to trust Him, is the wisest decision we can make—every day of our lives.
O taste and see that the Lord [our God] is good!
Blessed is the man who trusts and takes refuge in Him.
Psalm 34:8