"Meet My Sister, Tristan"
I am SO excited that 2013 is here… I think every one has expectancy in their hearts when a new year comes. So much can happen in 365 days, and I can't wait to see what the Lord does in my life!
I am so honored to be a blogger at GCH:decaf, but more so than that, I am so honored to be a part of what God is doing in YOUR lives.  I had the privilege of interviewing my younger sister, Tristan, for this blog post, and here is what we talked about.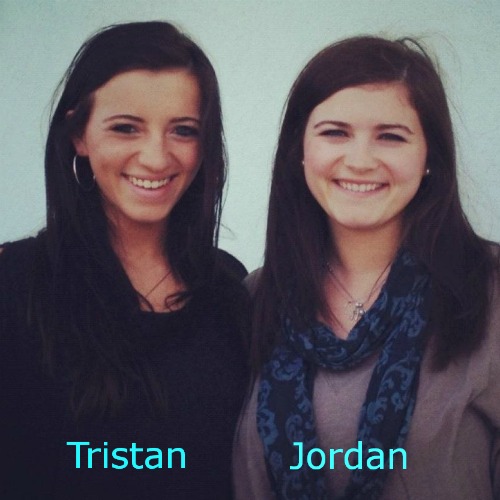 Tristan is 17, and she lives in Pensacola Beach, FL. The house she (we) lives in isn't directly on the beach, but you basically just cross a street and you're there. It's beautiful!
Her favorite artist is Taylor Swift. What girl doesn't love some Taylor Swift? I know I do. It's one of the only CDs I keep in my car to listen to at all times.
Her favorite Christian artist is Meredith Andrews. Her song "You're Not Alone" is Tristan's favorite! We both love the honesty in her lyrics.
Her answer to "What's your favorite movie?" is probably shocking to some of you, considering her age… She loves "Despicable Me." But I'm going to be honest, I could watch it 1000 times and never get tired of it. Could the minions be ANY cuter? I'll answer that for all of us — Nope!
Her favorite TV show is "Gossip Girl". She loves to see all of their clothes. The fashion in the show is amazing! And she loves to see all of their over the top houses/hotels/penthouses.
Tristan's style is all about comfort. She LOVES a cute pair of skinny jeans – maybe in a fun color like red or royal blue. And she loves over-sized sweaters and anything grey, black, or white.
She loves to go to the beach with her friends. During the spring and summer, she and her friends will go out to the beach around noon and stay out all day.
Her favorite food is sushi… And even typing this right now, I could totally go for some sushi, too. YUM!
She didn't get a chance to answer the bonus question, so I will just answer it for her! Something life-changing that has taken place was when we moved to Pensacola Beach from Jackson, MS. We moved there two years ago, and it has made such a different in Tristan's life! She has been free to be herself, and she has had the opportunity to make friends based on her personality and hobbies.
I love you, Tris!
---
If you are interested in joining us in our GCH:decaf Teen Girls Ministry, please email GCH_Decaf@girlfriendscoffeehour.com for more information.  We'll be starting our next online Bible study soon!  So be sure to keep checking back for sign-up details to be posted!