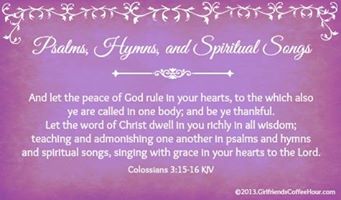 I made my castle tall
I built up every wall
This is my kingdom and it needs to fall
I want You and no one else
Empty me of myself
Until the only thing that's left is
More of You
Less of me
Make me who I'm meant to be
You're all I want all I need
You're everything
Take it all I surrender
Be my King
God, I choose
More of You
Less of me
More of You
This life I hold so close 
Oh, God, I let it go
I refuse to gain the world and lose my soul
So take it all I abandon everything I am You can have it
The only thing I need is
All to You, I surrender
All to You, my blessed Savior
I surrender all
Colton Dixon
written along with Ben Glover, David Arthur Garcia
traditional hymn, I Surrender All, by Judson W. Van DeVenter
* ~ ♥ ~ ✞ ~ ♥ ~ *
Walking through life everyday, we can become complacent.  Not searching for any more than what we have right now, right here.  But, God does not want us to live that way.  He wants us to live life to the fullest.  He wants us to seek Him and seek His ways. Until we do that, we will never experience the life He holds.  We can be safe…we can be 'free';  but are we really?   Are we really, truly free if we come to the same job everyday, perform the same tasks everyday—but are not living for Him?
When was the last time you told someone about your walk with God?
When was the last time you were on your knees with God?
When was the last time you were in His Word, seeking His Will for you?
You may say, 'I am too old' or 'I am too young.'  Perhaps you may even say, 'I am not physcially able to do anything.'  Sister in Christ, you are able.  You can pray.  You can say positive words to a hurting person. You can even post things to your Facebook page to encourage someone.  You never know when your words, your actions, your kindess will impact a person who needs a touch from God.