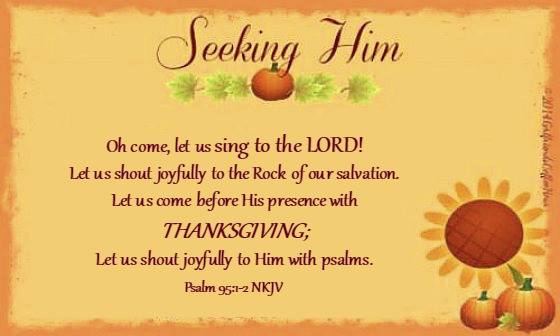 And let the peace that comes from Christ rule in your hearts.
For as members of one body you are called to live in peace.
And always be thankful.
Let the message about Christ, in all its richness, fill your lives.
Teach and counsel each other with all the wisdom He gives.
Sing psalms, hymns and spiritual songs to God with thankful hearts.
And whatever you do or say,
do it as a representative of the Lord Jesus,
giving thanks through Him to God the Father.
Colossians 3:15-17 NLT
*   ~   ♥   ~    ✞    ~   ♥   ~   *
According to Google.com, a representative is "a person chosen or appointed to act or speak for another or others."  And at Dictionary.com it is also defined as "a typical example or specimen of a group, quality, or kind."
This passage of Scripture gives us a lot to consider.  As one chosen by God, we, as Christians, are to represent Christ Jesus to those around us.  We are to be a "typical example of His quality."  And how do we do that?  "Let the message about Christ, in all its richness, fill your lives" (verse 16).
What is "the message about Christ?"  It is the message that God loves us so much that "He gave His Son, His one and only Son.  And this is why: so that no one need be destroyed; by believing in Him, anyone can have a whole and lasting life" (John 3:16 MSG).  Does that good news fill your heart with thankfulness and joy to the point of singing?  It does mine!
"If thankfulness becomes a way of life, it will make it much easier to maintain a state of peace.  It helps us look on the bright side instead of focusing upon the events which can disturb our calm [our inner peace.]"

quote taken from The Complete Biblical Library,
The New Testament Study Bible Galatians through Philemon
God's quality and quantity of love is beyond measure.  God is not asking us to "be Him" [which we know is impossible], but He is asking us to live and love "like Him." When we choose to be the representative He wants us to be and in the place He wants us to be, we will have His peace.
In Philippians 4:1-9, Paul told Euodia and Syntyche to settle their disagreements, and he told the church to help them.  Paul wanted them to experience the joy and peace that God desires for His people, and to be the representatives God wanted them to be. When we live in peace, joy, thankfulness, and God's wisdom, we will be representatives that show the world around us our God of love. With thankful hearts, we can sing, speak, and do that which draws others to Christ, and that also strengthens our sisters (and brothers) in Christ.
And the peace of God, which transcends all understanding,
will guard your hearts and your minds in Christ Jesus.
Philippians 4:7
"A life that is full of Christ's peace and His Word
is a life that is thankful, and rich and wise.
It will enrich everyone around you. Thank You, Lord."

(Many years ago I wrote this note in the margin of my Bible; I still believe it today.)
*   ~   ♥   ~    ✞    ~   ♥   ~   *
Dear Lord Jesus, we come to You with thankful hearts.  Your Word—Your Good News—fills our lives with wisdom, peace, and joy.  Those are qualities people around us are looking for in their lives.  Lord, please help us to be Your representatives so that others will be drawn to You.  May our thanksgiving during this season of the year (and everyday) make people curious enough to ask why so we can share You with them.  In Jesus' Name we pray, Amen.