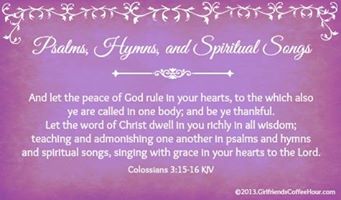 You have been so good
You have been so good to me
In my faithless hour
You've been my strength
You are my tower
From the enemy
You have been so good
So good to me

Your hand is always faithful
Your mercy never ends
And when I feel unable
Your grace is there again

You chose me with my weakness
And all my sins forgave
I've nothing to repay You
So all that I can say
Lenny Leblanc, singer/songwriter
*   ~   ♥   ~   ✞   ~  ♥   ~   *
Today is a day when many folks recognize the importance of being thankful.  As Christians, we are to have a life full of expressing our gratitude and thanks to our heavenly Father.  I think that the words of this beautiful song sing out our praise and gratitude for God's overwhelming goodness.
You have been so good
You've been my strength
You are my tower
You chose me with my weakness
Your hand is always faithful
Your mercy never ends
Your grace is there again
We are so very thankful for God's constant goodness to us, His children.  Truly, can you think of anything else that can so change your heart's attitude more than being thankful?  Websters 1828 Dictionary (one of my favorite references) defines thankful as 'grateful; impressed with a sense of kindness received, and ready to acknowledge it.'  Hmmm, sounds vaguely familiar…similar to a praise the Psalmist wrote:
Praise the Lord! (Hallelujah!)
O give thanks to the Lord, for He is good;
for His mercy and loving-kindness endure forever!
Who can put into words and tell the mighty deeds of the Lord?
Or who can show forth all the praise [that is due Him]?
Psalms 106:1 and 2
I think  Mr. Webster's definition clearly shows that thankfulness is both thought and action—you 'sense' being blessed AND you 'acknowledge' it.  Here's a great example:
Make a joyful noise to the Lord, all you lands!
Serve the Lord with gladness!
Come before His presence with singing!
Know that the Lord is God!
It is He Who has made us, not we ourselves [and we are His]!
We are His people and the sheep of His pasture.
Enter into His gates with thanksgiving
and a thank offering and into His courts with praise!
Be thankful and say so to Him,
bless and affectionately praise His name!
For the Lord is good;
His mercy and loving-kindness are everlasting,
His faithfulness and truth endure to all generations.
Psalm 100
The Psalmist was confessing—remembering—just a few things he was grateful for, AND voicing his gratitude  'for the Lord is good'.   To remember is '…to bear in mind; to keep, consider, meditate.' We can—we should—do the same!  We have oh-so-very-much to be thankful for, amen?  We have so very many memories of God's abundant goodness to us, true?  We can sing…
I will thank Yahweh with all my heart;
I will declare all Your wonderful works.
Psalm 9:1
Listen to the some of the things that David remembers the Lord did for him and the beautiful way he voices his thankfulness here in Psalm 30:
I will extol You, O Lord, for You have lifted me up
and have not let my foes rejoice over me.
O Lord my God, I cried to You and You have healed me.
O Lord, You have brought my life up from Sheol (the place of the dead)
Sing to the Lord, O you saints of His,
and give thanks at the remembrance of His holy name.
By Your favor, O Lord, You have established me as a strong mountain;
You hid Your face, and I was troubled.
I cried to You, O Lord, and to the Lord I made supplication.
Hear, O Lord, have mercy and be gracious to me!
O Lord, be my helper!
You have turned my mourning into dancing for me;
To the end that my tongue and my heart
and everything glorious within me
may sing praise to You and not be silent.
O Lord my God, I will give thanks to You forever.
We have oh-so-very-much to thank our great God for…so many ways in which He has been so good to us!  Today, of course, as you gather with friends and loved ones…but each day, every day tell Your Father how very grateful you are for His goodness, for His protection, for His healing, for His deliverance, for His provision, for His admonition, for His guidance, for His love, grace and mercy!  And give Him much thanks!
O give thanks to the Lord, for He is good;
For His compassion and lovingkindness endure forever!
Let the redeemed of the Lord say so…
Psalms 107:1 and 2