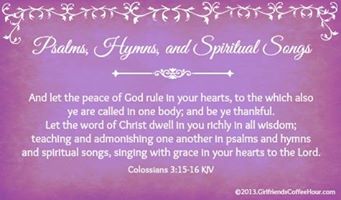 Have Thine own way, Lord! Have Thine own way
Thou art the Potter, I am the clay
Mold me and make me after Thy will
While I am waiting, yielded and still
Have Thine own way, Lord! Have Thine own way
Search me and try me, Savior today
Wash me just now, Lord, wash me just now
As in Thy presence, humbly I bow
Have Thine own way, Lord! Have Thine own way
Wounded and weary, help me I pray
Power, all power, surely is Thine
Touch me and heal me, Savior divine
Have Thine own way, Lord! Have Thine own way
Hold o'er my being absolute sway
Fill with Thy Spirit 'til all shall see
Christ only, always, living in me
Deborah P. Kim
Text: Adelaide A. Pollard, 1862-1934
Music: George C. Stebbins, 1846-1945
*   ~   ♥   ~    ✞    ~   ♥   ~   *
Ms. Adelaide Pollard was a Jesus follower and she knew in her heart that God wanted her to go to Africa and be a missionary. However, she had not been able to raise the funds to go. At a prayer meeting, she had heard a woman praying to God saying that no matter what He brought into their lives, that it was alright  and that she trusted Him. Adelaide went home and wrote this hymn that night.
I don't know about you but sometimes nothing makes me feel better than a good hymn from my childhood. God loves to speak to me through music and His message is always loud and clear. And lately, I have been trying to run this life of mine and it hasn't worked out so well. In fact, I truly cannot do it. So as I was praying to Him, these words came flooding back to me and I prayed them to Him. Maybe you need to pray these same words today too.
*   ~   ♥   ~    ✞    ~   ♥   ~   *
Dear God, have Your own way with my life.  You created me and You know what is best in my life.  Oh Lord, You are the Potter and I am the clay and whatever You mold my life to be, may it be all for You…
Yet LORD, You are our Father;
we are the clay, and You are our Potter;
we all are the work of Your hands.
Isaiah 64:8
Oh Lord, search my heart and bring to my attention all the things that I need to repent.  Wash me white as snow, oh Lord.  I bow to You, my awesome Father…
Wash away my guilt and cleanse me from my sin.
Psalm 51:2
Father God, I am so tired of trying and trudging on my own.  Please take over and heal me from my tendency to control.  For You do it so much better than me and I can actually rest in You…
Heal me, O LORD, and I will be healed;
Save me and I will be saved,
For You are my praise.
Jeremiah 17:4
And last, Lord, may all who know me and all who may meet me, see Jesus in me. Fill me with Your Spirit and continue to bring me joy. You alone are all I need. In Jesus' name, amen.