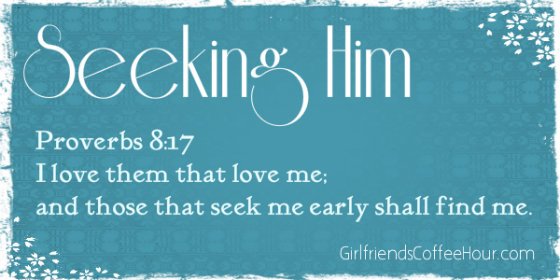 As for God, His way is perfect:
The Lord's Word is flawless;
He shields all who take refuge in Him.
Psalm 18:30 NIV
*   ~   ♥   ~   ✞   ~  ♥   ~   * 
Here we have David, in the midst of singing praises to God for delivering him from his enemies.  I believe David stated the most important reason for that victory—!
God's way, as the following Scriptures state, is His very own method and style.  God's way of doing something has no comparison.
LORD, there is no one like You!
For You are great, and Your name is full of power.
Jeremiah 10:6 NLT
Among the gods there is none like You, Lord;
no deeds can compare with Yours.
Psalm 86:8
He is the Rock, His works are perfect,
and all His ways are just.
A faithful God who does no wrong,
upright and just is He.
Deuteronomy 32:4
"My thoughts are nothing like your thoughts," says the Lord.
"And My ways are far beyond anything you could imagine.
For just as the heavens are higher than the earth,
so My ways are higher than your ways
and My thoughts higher than your thoughts.
Isaiah 55:8-9
God's Word is flawless, unbroken, unimpaired, and whole.  It is beneficial to us.  This is in sharp contrast to the lies of the enemy.
God is not man, that He should lie, or a son of man,
that He should change His mind.
Has He said, and will He not do it?
Or has He spoken, and will He not fulfill it?
Numbers 23:19
All Scripture is breathed out by God
and profitable for teaching, for reproof, for correction,
and for training in righteousness,
that the man of God may be competent,
equipped for every good work.
2 Timothy 3:16-17
God is our Shield.  Just as a king is trusted as the protector of his people, so we who put our faith in God are to trust Him as our Protector.
But You, Lord, are a Shield around me,
my glory, the One who lifts my head high.
Psalm 3:3
Lord Almighty, blessed is the one who trusts in You.
Psalm 84:12
But let all who take refuge in You be glad;
let them ever sing for joy.
Spread Your protection over them,
that those who love Your name may rejoice in You.
Psalm 5:11
Because God's way is perfect, and His word is flawless, and He has promised to protect His children, we need to take heed.  Yes, like David, we have enemies—whether in the physical or in the spiritual—who try to "entangle us with cords of death" (Psalms 18:4-5).  But if we take heed of God and His Word, He will "avenge us, and save us from our enemies" (Psalms 18:47-48).  When we are faithfully in God's Word, then we will know God and experience His deliverance.
It is written, "'Man shall not live by bread alone,
but by every word that comes from the mouth of God."
Matthew 4:4
Joyful are people of integrity, who follow the instructions of the Lord.
Joyful are those who obey His laws and search for Him with all their hearts.
They do not compromise with evil, and they walk only in His paths.
You have charged us to keep Your commandments carefully.
Oh, that my actions would consistently reflect Your decrees!
Psalms 119:1-4
*   ~   ♥   ~   ✞   ~  ♥   ~   * 
Dear God, our Father and Protector, we come before You with humble and grateful hearts.  There is no way that is more perfect than Your Ways.  There is no word that is more flawless than Your Words.  We are Your children, and You desire nothing more than for us to trust You wholeheartedly so that You can be our Protector.  Help us by Your Holy Spirit to "take heed" of Your Word for us, so that we will know You better and follow You more closely.  We want to be joyful daughters of integrity "…who obey Your laws, and search for You with all our hearts."  Thank You for Your Word and Your Holy Spirit, so that we can know You better.  In Jesus' Precious Name, we pray, Amen.