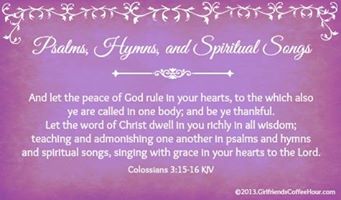 Alarm clock screaming bare feet hit the floor
It's off to the races everybody out the door
I'm feeling like I'm falling behind, it's a crazy life
Ninety miles an hour going fast as I can
Trying to push a little harder trying to get the upper hand
So much to do in so little time, it's a crazy life
It's ready, set, go it's another wild day
When the stress is on the rise in my heart I feel You say just
Breathe, just breathe
Come and rest at My feet
And be, just be
Chaos calls but all you really need
Is to just breathe
Third cup of joe just to get me through the day
Wanna make the most of time but I feel it slip away
I wonder if there's something more to this crazy life
I'm busy, busy, busy, and it's no surprise to see
That I only have time for me, me, me
There's gotta be something more to this crazy life
I'm hanging on tight to another wild day
When it starts to fall apart in my heart I hear You say just
Is to take it in fill your lungs
The peace of God that overcomes
Just breathe
Let your weary spirit rest
Lay down what's good and find what's best
Just breathe
Jonny Diaz
written along with Jonathan Smith and Tony Wood
*   ~   ♥   ~   ✞   ~  ♥   ~   *
For David said, "The Lord God of Israel, has given peace and rest to His people,"
1 Chronicles 23:25 AMP
"Come to Me, all who are weary and heavily burdened
[by religious rituals that provide no peace],
and I will give you rest [refreshing your souls with salvation].
Matthew 11:28 AMP
On my way home from taking Scott to work one morning, I heard this song.  I was making lists in my head—groceries needed for this week, chores to get done before our kids arrive, Christmas shopping lists, etc.—when I heard it.  All I caught was the chorus.  But that was all I needed to hear…it was as if God was speaking directly to my heart.
1 Chronicles 23:25 AMP reminds us that we have already been given peace and rest.  We need to take advantage of what has been so freely provided to us.  We get so caught up in doing we forget to just be.  We forget to rest at His feet.  Life gets crazy, even when it isn't the holiday season. Pay attention to the tempo of this song – it is more frantic during the verses and slows down with the reminder to just breathe.  We can slow down the hectic pace of daily life by taking time to just breathe.  I love the line "Lay down what is good and find what's best".  Such a great reminder to check our focus, our motive, our purpose.  Sometimes, even when we are doing good things for others, good isn't necessarily God.  In fact, doing good can often distract us from God.
It's three days before Thanksgiving.  The hustle and bustle of the holidays has already begun and it is only going to get crazier unless we remind ourselves to stop and just breathe.  Slow down so we don't miss the joy and the peace this season brings.  I can get so caught up in rituals and traditions, I forget what the holidays are really about.  I wear myself out trying to get everything done.  I want it to be perfect.  When I read Matthew 11:28 in the Amplified Version, I realized I make myself weary, I burden myself.  The rituals and traditions aren't what give me peace—Jesus provides that peace…that rest…that refreshment for my soul.  So, let's slow down the craziness of life and fill our souls with His grace. And just breathe.