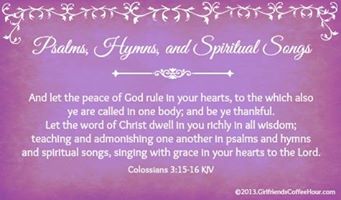 Your grace for me will always be
More than enough
More than enough
The power of Jesus Christ in me
Is more than enough
More than enough
Because my heart is full
And my soul is free
In my weakness You
Had a plan for me
And I can't stop singing about Your love
No, I can't stop singing about Your love
Jesus, forever You will be more than enough
No, I can't stop, I can't stop
You will provide, You will supply
More than enough, more than enough
Open Heaven, open wide
More than enough, more than enough
Let the redeemed of the Lord say so
I can't stop shouting
Can't stop shouting
Because my heart is full
And my soul is free
In my weakness You
Had a plan for me
Now I sing the song
Angels cannot sing
I have been reborn
I have been redeemed
Covenant Worship
Songwriters: Joshua Dufrene, David Binion, Israel Houghton
*   ~   ♥   ~   ✞   ~  ♥   ~   *
'Let the redeemed of the Lord say so!
I can't stop shouting…because my heart is full and my soul is free!'
{ And all God's people said,

AMEN

 ! }
Psalm 107 is full of what 'the redeemed of the Lord' should say.  (Click here to read Psalm 107.)  The psalmist writes, in verse after verse after verse, of the awesome deeds and wonders of the Almighty, and repeatedly proclaims that the redeemed should say so in this manner:
Let them give thanks to the Lord for His lovingkindness,
And for His wonders to the sons of men!
(verses 8, 15, 21, 31)
Oh, don't we have so MUCH to give thanks for!?!  And truly, we sometimes just can't stop singing about God's love!!  Without God's love, each of us would still be dead in our trespasses and sins…bound as slaves because of Adam's sin.  But because God loves us, we are redeemed by His Son and given new life.
For God so loved the world, that He gave His only begotten Son,
that whoever believes in Him shall not perish, but have eternal life.
John 3:16
By this the love of God was manifested in us,
that God has sent His only begotten Son into the world
so that we might live through Him.
In this is love, not that we loved God,
but that He loved us
and sent His Son to be the propitiation for our sins.
1 John 4:9 and 10
I love the 'more than enoughs' in this song!  Just think…we have been given not just enough but more than enough!
Your grace for me will always be

more than

enough
The power of Jesus Christ in me is

more than

enough
And He has said to me, "My grace is sufficient for you,
for power is perfected in weakness."
Most gladly, therefore, I will rather boast about my weaknesses,
so that the power of Christ may dwell in me.
2 Corinthians 12:9
You will provide…You will supply

more than

enough
Open heaven, open wide

more than

enough
Bring all the tithes (the whole tenth of your income) into the storehouse,
that there may be food in My house, and prove Me now by it,
says the Lord of hosts, if I will not open the windows of heaven 
for you and pour you out a blessing, that there shall not be room enough to receive it.
Malachi 3:10
Jesus, forever You will be

more than

enough
Indeed, I count everything as loss because of the surpassing worth of knowing Christ Jesus my Lord.  For His sake I have suffered the loss of all things and count them as rubbish, in order that I may gain Christ and be found in Him, not having a righteousness of my own that comes from the law, but that which comes through faith in Christ, the righteousness from God that depends on faith—that I may know Him and the power of His resurrection, and may share His sufferings, becoming like Him in His death, that by any means possible I may attain the resurrection from the dead.  Not that I have already obtained this or am already perfect, but I press on to make it my own, because Christ Jesus has made me his own.  Brothers, I do not consider that I have made it my own.  But one thing I do: forgetting what lies behind and straining forward to what lies ahead, I press on toward the goal for the prize of the upward call of God in Christ Jesus.
Philippians 3:8-14
Just like the writers of this song and the psalmist may we—the redeemed of the Lord—also say so!
Whoever is wise, let him attend to these things;
let them consider the steadfast love of the Lord.
Verse 43
*   ~   ♥   ~   ✞   ~  ♥   ~   *
Oh, Lord, Your grace, Your love, Your mercy, Your goodness, Your provision are all more than enough!  How awesome to know that Your sufficiency doesn't mean "just enough" or "barely enough," but way more than enough for whatever we face, whatever our need.  Help us to rest fully in Your grace as we seek to live for You today.  Thank You for Your love…we love and adore You!  And we pray acknowledging these things in Jesus' name, amen.