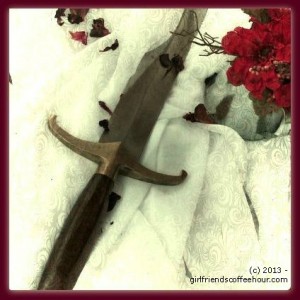 When I'm working with new clients or patients one of the things I make sure to stress from the beginning is that when it comes to life and the things we go through in life, our mind, body, and soul are all connected. What we are going through does not just affect one of these areas and one area cannot be affected without the other two areas being touched also. These three aspects of our lives are interconnected, and make up who we are.
Emotional attacks in life are very real.  These attacks are not limited to our minds, or our hearts, but are aimed at our bodies as well. The example Stasi uses of dizziness made me think. This was something I knew, but also something that I didn't think of on a regular basis, it was one of those "oh yea" moments for me. I learned a long time ago not to put anything past satan. He is out to hurt us, and he will do so at any cost. "Demons smell human brokenness like sharks smell blood in the water, and they move in and take advantage of our weakened soul". Yes, satan has his ways, but God also has His, and His ways are stronger, more powerful, and made specifically to protect us.
In your anger do not sin. Do not let the sun go down while you are still angry, and do not give the devil a foothold.

Ephesians 4:26-27

Submit yourselves, then, to God. Resist the devil, and he will flee from you.

James 4:7

Be alert and of sober mind. Your enemy the devil prowls around like a roaring lion looking for someone to devour. Resist him, standing firm in the faith, because you know that the family of believers throughout the world is undergoing the same kind of sufferings.

1 Peter 5:8-9

He replied, "I saw Satan fall like lightning from heaven. I have given you authority to trample on snakes and scorpions and to overcome all the power of the enemy; nothing will harm you".

Luke 10:18-19
For reasons I have yet to understand, society makes it seem as if mental health is a taboo subject. The need to seek out the professional help of a counselor to the need for medicine such as anti-depressants has been made to appear as a negative "out". This is far from the case. The act of verbalizing your thoughts and feelings to a Christian counselor or trusted advisor can be one of the best decisions made by someone. If God is leading you to speak to someone, then please do. God has given individuals in this world a gift to help us through our struggles in life. There are a lot of things in our life we overlook because we see them as "normal", and even if they are not as "normal" as we would like them to be, we are hesitant to talk to someone about them. My favorite quote from these two sections was this one, "It's amazing what we will live with because we think it's normal when it's not".
What if I don't know what should be normal and what shouldn't be normal?
 PRAY
Constantly talk to God, if something feels less than normal to you then talk to Him and ask.
The title of one of these two sections is "Fighting Back"; it's time we fought back, it's time we told satan, "no more". But we can't do this alone. Let God "began to train our hands and heart for battle". Let Him touch our hearts, minds and souls
1 Thessalonians 5:23
Now may the God of peace Himself sanctify you completely; and may your whole spirit, soul, and body be preserved blameless at the coming of our Lord Jesus Christ.
With Love,
Tonya
*****
Let's Pray:
Dear Heavenly Father, normal is a word that has taken on many meanings, and can be hard to figure out. Please touch our hearts, minds and souls and show us what you have intended for us, what is normal Lord? What do we need to bring to you? Lord remind us that our body, mind and spirit are all connected, we cannot address one without the others. Thank you for caring for all of us Lord. Lord, I pray that when we question normal, or when we question ourselves that we automatically come to you, Lord I pray that we make praying without ceasing a normal part of our life. Thank you for your tools, and thank you for your protection.  In Jesus' name we pray,  Amen.
Your Assignment:
What are your thoughts on fighting back? What does it mean to you?
*****
Our next Women's Online Bible/Book study will begin March 24th!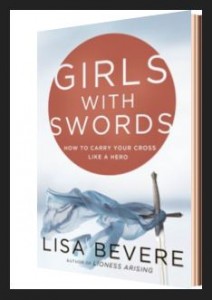 To join us, click on the picture above and complete the registration process.
Once we receive your registration, we will email you further details!
We hope you will join us!