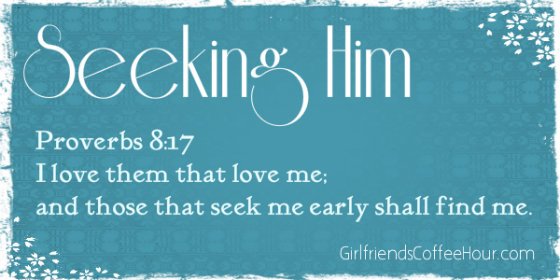 {This final week of 2015 we will be re-visiting some of my personal favorite themes on which our wonderful writers have shared with us throughout this past year.  I hope that you (as I was, too!) will be encouraged and reminded of God's faithfulness and loving care through their inspired words.}
As for God, His way is blameless.
The Word of the Lord is tested [it is perfect, it is faultless];
He is a Shield to all who take refuge in Him.
Psalm 18:30
*   ~   ♥   ~   ✞   ~  ♥   ~   * 
During this week, our devotional writers have greatly encouraged us as they shared their belief and trust that God is our Shield, protecting us and providing refuge for us.  My own heart was encouraged to remember that the Scriptures are God's own words that bring us His promises.  Please click on each link to read each complete devotional; here are a few excerpts from their thoughts….
In Take Heed, Clella reminded us that we need to know and heed to God and His promises…
"…Because God's way is perfect, and His word is flawless, and He has promised to protect His children, we need to take heed.  Yes, like David, we have enemies—whether in the physical or in the spiritual—who try to "entangle us with cords of death" (Psalms 18:4-5).  But if we take heed of God and His Word, He will "avenge us, and save us from our enemies" (Psalms 18:47-48).  When we are faithfully in God's Word, then we will know God and experience His deliverance…."
❦
In Daddy's Protection, Tina gave us the example of God's love has protected us….
"Remember, as a child, how our dad was our hero?  How he could not do any wrong in our eyes?  Well, God wants us to love and trust Him like that…As we grew older our dads made mistakes, because they are human. They maybe did not show up at a ballgame, dance recital or have time to listen.  But I know Who does—God our Father.  He has time to listen to all of our issues.  He is always there…."
❦
In God's Pure Word, Ann shared the blessings and benefits of God's Word…
"There are benefits and value to God's Law and Word.

The precepts of the Lord are right, giving joy to the heart.
The commands of the Lord are radiant, giving light to the eyes.
Psalm 19:8

The 'precepts of the Lord' are definite rules concerning righteous living that are a joy to the godly.  The 'commands of the Lord' are the authoritative source of guiding light for the faithful who seek His way…"
❦
In There is Refuge in God's Word, Ahmee pointed us to some important reminders of the refuge and warnings that God's words can be for us…
"I know our verse (Psalm 18:30) is most likely referring to physical refuge—as in keeping you safe from bodily harm. But when I read it the first refuge I thought of was emotional refuge.  Life can be rough and it has this way of wearing you down, if you let it.  God's Word does have a way of warning us about certain situations. However, whether we listen, or not, is up to us.  I think Proverbs is a really great book that lets us know "If this…then that".  We can find refuge in the Lord's words by avoiding these situations…."
❦