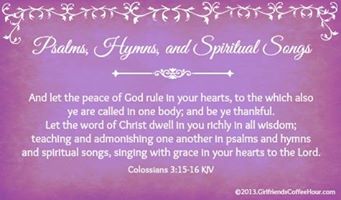 If my heart is overwhelmed
And I cannot hear Your voice
I hold on to what is true
Though I cannot see
If the storms of life they come
And the road ahead gets steep
I will lift these hands in faith
I will believe
I'll remind myself
Of all that You've done
And the life I have
Because of Your Son
Love came down and rescued me
Love came down and set me free
I am Yours; Lord, I'm forever Yours
Mountains high or valley low
I sing out and remind my soul
I am Yours,  I am forever Yours
When my heart is filled with hope
Every promise comes my way
When I feel Your hands of grace
Rest upon me
I am Yours, I am Yours
All my days, Jesus, I am Yours
Staying desperate for You, God
Staying humble at Your feet
I will lift these hands in praise
I will believe
Yeah, I am Yours, I'm Yours, I am Yours
Jesus I am Yours
Kari Jobe ~ singer/songwriter
 *   ~   ♥   ~   ✞   ~  ♥   ~   *
Has your heart been overwhelmed?  Have there been storms in your life so dark that you couldn't see your next step?  Who, or what, do you rely on during those times?
I know in my life it's not if but when my heart is overwhelmed and when the storms of life come.  None of us are immune to troubles; after all, we live in a fallen world where sin abounds.  Thankfully, from the time I was born I was taught about the love of God through Jesus, and at an early age I accepted Jesus as my Savior.  (Read John 3:16-17.)  That certainly didn't take away all the bad stuff that life brings, but it did give me Someone to look to for love and security.  And that has been my foundation when "the road ahead gets steep" or the "mountains high or valleys low."
I've had some very dark days when I couldn't see my next step. During those times "I'll remind myself of all that You've done, and the life I have because of Your Son."  The love of God rescued me as a child from sin and death, and His love continues to rescue me. Why? Because I am His!
But God is so rich in mercy, and He loved us so much,
that even though we were dead because of our sins,
He gave us life when He raised Christ from the dead.
(It is only by God's grace that you have been saved!)
Ephesians 2:4-5
The following passage is a little long, but please take time to read it with a listening heart.  When you do, I believe your 'mountain' won't seem too high, because of the reassurance that you are God's and  that NOTHING can separate you from His love.
What shall we say about such wonderful things as these?  If God is for us, who can ever be against us?  Since He did not spare even His own Son but gave Him up for us all, won't He also give us everything else?  …Christ Jesus died for us and was raised to life for us, and He is sitting in the place of honor at God's right hand, pleading for us.

Can anything ever separate us from Christ's love?  Does it mean He no longer loves us if we have trouble or calamity, or are persecuted, or hungry, or destitute, or in danger, or threatened with death?  …No, despite all these things, overwhelming victory is ours through Christ, Who loved us.

And I am convinced that nothing can ever separate us from God's love. Neither death nor life, neither angels nor demons, neither our fears for today nor our worries about tomorrow—not even the powers of hell can separate us from God's love. No power in the sky above or in the earth below—indeed, nothing in all creation will ever be able to separate us from the love of God that is revealed in Christ Jesus our Lord.

from Romans 8:31-39
Your unfailing love will last forever.
Your faithfulness is as enduring as the heavens.
Psalm 89:2
I am so thankful to sing:

Love came down and rescued me
Love came down and set me free
I am Yours
I am forever Yours

 Are you singing with me? I pray it is "yes and amen" for you, too!
 *   ~   ♥   ~   ✞   ~  ♥   ~   * 
Dear Lord Jesus, thank You for Your great love for each of us.  You have rescued us and set us free from sin and death, and for that we give You all praise and honor.  There are times when we are overwhelmed in the storms of life, but we have the security of knowing that You are always with us.  Knowing You love us fills us with hope.  Our hearts' cry is to stay "desperate for You," and "humble at Your feet."  We are so thankful to sing, "I am Yours, I'm Yours, I am Yours, Jesus, I am Yours!"  In Jesus' Precious Name, Amen.