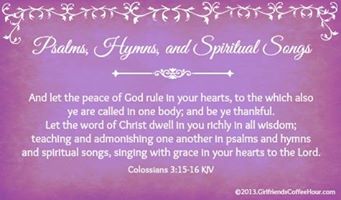 Over time You've healed so much in me, and I am living proof
That although my darkest hour had come
Your light could still shine through
Though at times it's just enough to cast a shadow on the wall
I am grateful that You've shined Your light on me at all
Who am I, that You would love me so gently
Who am I, that You would recognize my name
Who am I, that You would speak to me so softly
Conversation with the Lord Most High…who am I
Oh, "Amazing Grace how sweet the sound that saved a wretch like me
I once was lost, but now am found. Was blind, but now I see"
And the more I sing that sweet old song, the more I understand
That I do not comprehend this love that's coming from Your hand
Grace, grace; God's grace
Grace that will pardon and cleanse within
Grace, grace; God's great grace
Grace that is greater than all my sin
Lord, Who am I, who am I
Lord Who am I, who am I
Point Of Grace
written by Nathan and Christy Nockels
 *   ~   ♥   ~   ✞   ~   ♥   ~   *
In Jeremiah 31:3 we hear God tell us of His love.
I have loved you with an everlasting love;
therefore with lovingingkindness I have drawn you.
We also are reminded of God's love in Psalm 36.
How precious is Your steadfast love, O God!
The children of men take refuge
and put their trust under the shadow of Your wings.
As well as in 1 John 4:9-10.
In this the love of God was made manifest among us,
that God sent His only Son into the world,
so that we might live through him.
In this is love, not that we have loved God but that He loved us
and sent His Son to be the propitiation for our sins.
Oh, the incomparable, unconditional, amazing LOVE that God has for us!  Throughout the Scriptures we are reminded over and over of God's love for us!
And, in spite of our actions at times, God is always faithful and keeps His promises. Whether we ever believe them or not. Think about the children of Israel…they knew of God's promise to lead them, protect them, guide them, feed them, guard them. But they were so often disobedient to His simple commands.  As such, because of His compassionate and abiding love for them, God had to help them to learn…as He will with us, too.
You must carefully follow every command I am giving you today,
so that you may live and increase,
and may enter and take possession of the land the Lord swore to your fathers.
Remember that the Lord your God led you on the entire journey
these 40 years in the wilderness,
so that He might humble you and test you
to know what was in your heart,
whether or not you would keep His commands.
Deuteronomy 8:1 and 2
"As we hear and believe all that God tells us—as we intentionally think these truths and begin to act accordingly—He unfolds the true personality He designed us to be."

ChristLife, Mrs. Ruth Myers, page 60
(Oh! Don't you just love that!)  And so we learn more of the Truth as we begin to believe what God says about us. And as we trust Him and take Him at His Word, we will begin to be freed from lies and misconceptions we have held in our hearts.
But the fact remains that we need to be diligent in reminding ourselves constantly of these Truths and promises.  One would think that, with all the many, many, many examples and proofs that God so graciously shows us about how very much He loves us, we would be convinced.  However God is equally as patient with us as He loves us. The negative images that we have allowed into our hearts can be replaced by the Truth of just "Who we ARE" in Christ.  But it takes work and effort on our part. Thankfully, we are not left to do this on our own. God can and will help us through His Holy Spirit! Remember to pray, pray, pray!
Friends, I hope that the beautiful lyrics of this song can be a tool for you to use to pray and sing your heart out to God. Your heavenly Father has MUCH to say to you…MUCH to remind you of…MUCH healing and deliverance and blessing to give to you as you seek Him!
*   ~   ♥   ~   ✞   ~   ♥   ~   *