Mary Ruth  is 14 years old, and she lives in Smyrna, TN.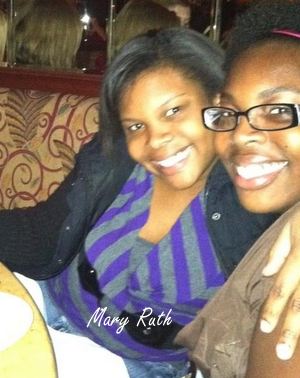 Her favorite artist is Chris Tomlin.  While he is not my all-time favorite, his songwriting and worship leading has totally changed and introduced new things to worship in our churches today. If you have not already done so, you need to listen to his music!
Her favorite movie is "Flipped." I've never seen it, but I typed it in Google and found all about the plot. It sounds like a great movie!
Like her sister, Michaela, who I interviewed last week, Mary Ruth's favorite TV show is "Once Upon A Time." I LOVE this show! Another one of her favorites is "Emily Owens M.D." I have only seen one episode of this show and, from what I have seen, it is so funny!
I loved her response to my question about fashion and what her favorite article of clothing is. She said, "Anything…as long as it shows my personality." She is all about comfort! She loves graphic t-shirts and sweatpants. What girl doesn't love a good pair of sweatpants, right? Her favorite accessory is a necklace.
She loves to hang out with her friends during school and outside of school. They love to make jokes!
Her favorite restaurant is Cheddar's. I have never been there, but I hear they have awesome sweet tea! She also loves green grapes. Grapes are one of those foods that I could snack on ALL day long.
I asked her what was something that had changed her life, and I loved her response. I had tears in my eyes when I read it. She said, "Moving in with Teresa Bolme and her family. She has taught me so much about life and God, and I'm so happy to have them in my life."
Mary Ruth, you are a PRECIOUS woman of God!! I'm so blessed to have gotten to know you a little better.
~Jordan
---
---
If you are interested in sending a private message to Jordan, please email her at Jordan@girlfriendscoffeehour.com.