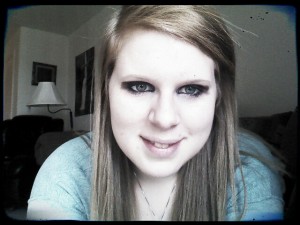 Has anyone started a countdown for the start of our new study, not a fan??  I love countdowns but always mess the days up somehow — so someone help me out here please  —  how many days till our next study begins??!!!
Anyway, this past week I have absolutely loved reading the blogs.  Getting to know you all is so much fun!  I am so glad that we have a whole month of these blogs!  More excited that we have an entire study coming up where we will have such amazing opportunities to not only get to know one another but get to know our God in Heaven even better!
I am so excited to introduce you to Miss Amber.  This young lady is pretty amazing.  We did the last study together and through that study I have learned that she and I have/ had similar experiences in life.  It is nice because you know there is someone else out there that can relate with you and understand where you are coming from.  I appreciate Amber so much because through her opening up in our last study, I was able to realize this — The more you share with others the more you can relate!  I hope going into our next study as we learn more about each other and grow in our relationships, we are all able to open up, relate to, encourage, and love one another.
Now, here is some info on Amber…she is totally a lady after my very own heart (when we get to favorite clothing apparel you will see why!)  Amber is twenty years old and comes to us from Hendersonville TN.  Her favorite Christian band is Tenth Avenue North, which also happens to be my favorite band!  Her favorite singer is Mat Kearney.  Amber's favorite movie of all time is Titanic.  That brings me back to days of laughing with my girlfriends repeating, I'll never let go….I'll never let go!  Honestly though that movie is one of my personal faves and just oh so sad.  When it comes to television it is Grey's Anatomy all the way for Amber.
When it comes to fashion, I feel like we could share a closet…a very large walk-in closet filled with pink sparkly shoes (ummm…what size shoe do you wear Amber??).  In fact I bet Amber's closet looks a lot like mine!  Her favorite style of clothing is sweaters.  As for shoes it's her pink sparkle ones, and accessories is her birthstone necklace.
When Amber is with her friends her favorite thing to do together is play the battle of the sex's game.  I have never played that game before but she assures us it is super fun!  Her favorite restaurant is Logan's Roadhouse, never heard of it; they do not have that here in Pittsburgh!
This is by far my favorite question we are asking.  I am blown away by the responses to this question that we are getting from you all.  The question is: What is one thing that changed your life?  Amber's answer: One thing that changed my life was getting the believer baptism, for the right reason. I felt like that was a moment where the time stood still and things finally seemed real to me, and I opened my heart, mind, and soul, to God and only God.
Ah!  My heart is smiling, is yours?  I am so so happy for that moment in Amber's life.  The moment where believing in God and having a relationship with Him finally makes sense and you do not know how you have been doing it up to that point without Him; and you do not want to live one second of your future without Him!  I know God has HUGE things in store for Amber and I am excited to stand alongside of her.  Praying for her, encouraging her, and getting to know her more and more!
Much love to all of my decaf friends!
Love, Diane
~~~~~~~~~~~~~~~~~~~~~~~~~~~~
If you are interested in joining us in our GCH:decaf Teen Girls Ministry, please email GCH_Decaf@girlfriendscoffeehour.com for more information.
We'll be starting our next online Bible study soon! So be sure to keep checking back for sign-up details to be posted soon!
If you are interested in sending a private message to Diane in regards to this blog, please send it to:  Diane@girlfriendscoffeehour.com.