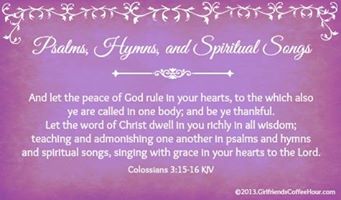 It's crowded in worship today
As she slips in trying to fade into the faces
The girls teasing laughter is carrying farther than they know
Farther than they know
But if we are the Body
Why aren't His arms reaching
Why aren't His hands healing
Why aren't His words teaching
And if we are the Body
Why aren't His feet going
Why is His love not showing them there is a way
There is a way, there is a way
A traveler is far away from home
He sheds his coat and quietly sinks into the back row
The weight of their judgmental glances
Tells him that his chances are better out on the road
Jesus paid much too high a price
For us to pick and choose who should come
And we are the Body of Christ
Casting Crowns
Writers: Mark Hall, John Mark Hall
*  ~  ♥  ~  ✞  ~  ♥  ~  *
Now you are the Body of Christ, and each one of you is a part of it.
1 Corinthians 12:27
I often wonder about this topic…. I wonder what my part is in the Body of Christ, and I know others wonder as well.  Knowing we are part of the Body is not the concern—instead I struggle at times to know my place.  We have a membership event at our church on Sunday; we have been going to this church for three years but have never 'officially' joined.  One requirement for joining this church is picking a ministry to work with. My question leading up to Sunday has been, "Where am I supposed to be? Where in the body of Christ can I glorify Him to the fullest?"
This song offers only two examples of hurting people.  There are so many more, so many that need support, and so many that need to be lifted up. We are His hands, we are His feet, we are His Body. Whatever capacity it may be in, this is how we need to approach the situation. I will continue to pray for direction when it comes to where I need to be…and I will also pray that you find your place if you haven't.
There is so much work that needs to be done for the Kingdom of God,
and it is going to take each and every one of us to do it.
*  ~  ♥  ~  ✞  ~  ♥  ~  *
Dear Heavenly Father, I pray that You give direction and guidance to all of those searching for a place in Your body.  There is so much to be done and, as You said in 1 Corinthians 12:27, each one of us are a part of it.  In Jesus' name we pray, Amen.