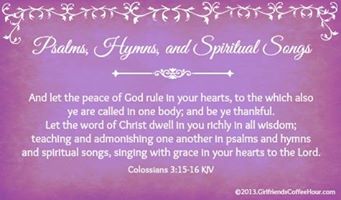 I woke up this morning
Saw a world full of trouble now
Thought, how'd we ever get so far down
How's it ever gonna turn around
So I turned my eyes to Heaven
I thought, "God, why don't You do something?"
Well, I just couldn't bear the thought of
People living in poverty
Children sold into slavery
The thought disgusted me
So, I shook my fist at Heaven
Said, "God, why don't You do something?"
He said, "I did, I created you"
If not us, then who
If not me and you
Right now, it's time for us to do something
If not now, then when
Will we see an end
To all this pain
It's not enough to do nothing
It's time for us to do something
I'm so tired of talking
About how we are God's hands and feet
But it's easier to say than to be
Live like angels of apathy who tell ourselves
It's alright, "Somebody else will do something"
Well, I don't know about you
But I'm sick and tired of life with no desire
I don't want a flame, I want a fire
I wanna be the one who stands up and says,
"I'm gonna do something"
We are the salt of the earth
We are a city on a hill (shine, shine, shine, shine)
But we're never gonna change the world
By standing still
No, we won't stand still
No, we won't stand still
No, we won't stand still 
Singer/Songwriter: Matthew West
 *   ~   ♥   ~   ✞   ~   ♥   ~   *
This song seems more relevant in today's society than ever before.  You cannot turn on the news, get on Facebook, or even have a conversation with a friend without hearing about something negative.  I know that as Christians we are called to make a difference, but there are times in our lives when we do not know what that difference is.  We don't know exactly what we're supposed to be doing in this troubled world.  
I've often asked God "What am I supposed to do?"  This song answers that question for all of us; we need to do something.  Whether it is large or small in our eyes, we need to step forward and do something.  Whether it be our home, our job, in the community, in the church—we all have a place.  And I've learned that there is no place that is more important than the other.
Dear ladies, please take the words of this song to heart.  We have been tasked with, we have been blessed with the opportunity to make a difference—a difference that will give glory to God.  It is easy to become discouraged and feel as if we are such a small part of life…how could we make an impact?  But we have to remember that we have a power behind us that is unmatched.  

God is our strength

.  
Next time you think about the difference you were called to make, take time to pray.  Connect with the One who gave you the task in the first place.  He will give you clarity and direction.  We are His hands and feet and we are called to

do something

.
 *   ~   ♥   ~   ✞   ~   ♥   ~   *
Dear Heavenly Father, the idea of stepping out and doing something can be daunting.  We are Your hands and feet, but sometimes we don't know what that is supposed to look like.  Thank You for Your guidance and direction. Thank You for trusting us to do something.  In Jesus' name we pray, amen.