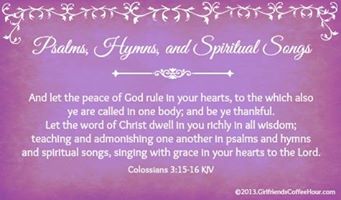 So your life feels like it don't make sense
And you think to yourself "I'm a good person"
But why do these things keep happening
Why you gotta deal with them
You may be knocked down now
But don't forget what He said, He said
I won't give you more, more then you can take
And I might let you bend, but I won't let you break
And no-o-o-o-o, I'll never ever let you go-o-o-o-o
Don't you forget what He said
Who you are ain't what you're going through
So don't let it get the best of you
'Cause God knows everything you need
So you ain't gotta worry
You may be knocked down now
But just believe what He said, He said
Don't fear when you go through the fire
Hang on when it's down to the wire
Stand tall and remember what He said
Group 1 Crew featuring Chris August
Written by Jose M Reyes, Blanca Reyes, David Arthur Garcia, Ben Glover
*   ~   ♥   ~   ✞   ~  ♥   ~   *
I was talking to a client of mine the other day, and an interesting conversation came up.  The topic of the conversation was that we need constant reminders in life.  Whether it is having to remind our kids not to leave dirty clothes in the bathroom after a shower…or to put their backpacks away…or asking our husbands to please remember to fix the loose leg on the chair… we all need constant reminders.  We have planners, beeping phones, sticky notes—reminders in many forms.  This is not limited to parenting or marriage, or even work; it includes every area of life.
And when times get tough in life we also need reminders that all will be taken care of, that everything will be okay.  We know in our minds that God said He will meet our needs, but our hearts oftentimes still need to be reminded of this.  We need songs, scriptures, and people to remind us that He will 'not give us more than we can take, that we may bend, but we will not break,' and in our best moments, we are not alone.
We need to be reminded of the truths in this song.  Perhaps we need to add these truths to our sticky notes, our alerts and alarms.  Write them in your planner AND write them in your heart.  Thank God for these reminders of His love and His reassurance.
So, ladies, never forget what He said,
and never forget that He is always holding us up
despite the storms surrounding us.
*   ~   ♥   ~   ✞   ~  ♥   ~   *
Let's pray: Dear Heavenly Father, we forget.  We are a society so easily distracted that we forget at times the truths You have promised us.  Forgive us for this and thank You for your continued reminders.  In Jesus' name we pray, Amen.