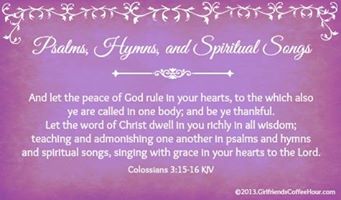 No shadow comes without the light making a way
No raging storm can ever defy one word of faith
My heart remains sure in the wind, sure in the waves
You are the anchor for my soul
You won't let go
You won't let go
No matter what may come I know
You won't let go
No valley low, changes the truth
So I'm not afraid
You hold me close
You lead me through and light up the way
You are the anchor for my soul
You won't let go
You won't let go
No matter what may come I know
You won't let go
You won't let go
Neither life, neither death,
The highest high, the deepest depth
Nothing can
Nothing can separate
Neither tears, neither trials
Certain as the sun will rise
Nothing can
Nothing can separate
You are the anchor for my soul
You won't let go
You won't let go
No matter what may come I know
You won't let go
My heart remains sure in the wind, sure in the waves, always
~ Sing this song with me as our prayer and worship today. ~
Written by Michael W. Smith, Seth Mosely, and Mia Fieldes
Sung by Michael W. Smith
* ~ ♥ ~ ✞ ~ ♥ ~ *
If God is for us, who can be against us?
Romans 8:31 NIV
Last weekend I had the most incredible experience.  Michael W. Smith led worship at my church, and as a member of our church choir, was able to accompany him as he led.  He (and we) sang several songs from his new CD, Sovereign, and each touched my heart and ministered to me in a very special way.  The first song we sang was this one: "You Won't Let Go."  What an incredible message and great reminder!  You know, we go through many trials and tribulations in life. Good times and bad.  I've said this before and I will say it again – God is good, all the time! Our circumstances don't change the truth of who God is.  He is constant.  He is steadfast.  He is faithful.  He is able.  He is still the pillar of fire in our dark times and the pillar of cloud during the day.  He is our rock, our anchor!  And He loves us relentlessly.
I love the Book of Romans.  It was written by Paul to the Gentiles (Gentile meaning anyone who is not a Jew) in Rome.  So much encouragement in this book!  In chapter 8, verses 35-39, Paul writes:
Who shall separate us from the love of Christ?
Shall trouble or hardship or persecution or famine or nakedness or danger or sword?
As it is written: 'For your sake we face death all day long;
we are considered as sheep to be slaughtered.'
No, in all these things we are more than conquerors through Him who loved us.
For I am convinced that neither death nor life, neither angels nor demons,
neither the present nor the future, nor any powers, neither height nor depth,
nor anything else in all creation will be able to separate us
from the love of God that is in Christ Jesus our Lord.
Isn't that AMAZING??  It says there is NOTHING that shall separate us from the love of Christ.  NOTHING.  That means that there is not anything that you can do that will keep Christ from loving you.   Does that mean He'll approve of everything you do?  Of course not.  Does that mean that there might still be consequences for your actions?  Yes, it does.  But will He still love you?  Absolutely.  So through the trials you face, the doubts you have, the times you question His path for you – He still loves you.  When you are angry with Him – He still loves you.  When you don't act like the child of God that you should – guess what?  He STILL loves you!  And you know what else?  Those things that you'll do in the future that will break God's heart?  He will love you with an unfailing love even then.   What a wonderful gift!
So whatever you are facing right now – hardship, trial, stressful situation – know that your God is unchanging.  So you can place all of your faith in the One Who cares so deeply for you!  And He's never letting go.
Thank you, Lord!