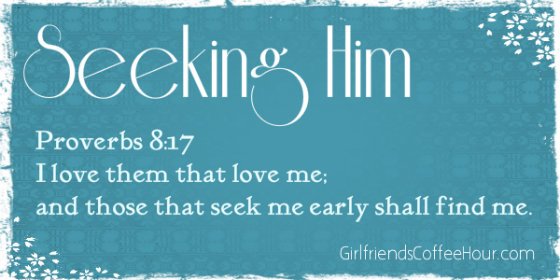 Recorded in the Gospel of John, our Lord made seven statements referring to Himself as I AM…

I AM The Light of the World
I AM The Bread of Life
I AM The Door
I AM The Good Shepherd
I AM The True Vine
I AM The Way, The Truth, and The Life
I AM The Resurrection and The Life

Each week during this season of Lent, here on the Seeking Him blog, we will be focusing our devotionals on a different aspect of Jesus' revelation of Himself as I AM.  The aim of Lent should be to prepare our hearts for the remembrance of Jesus' sacrifice—His trial and torture, the Crucifixion and His death…and above all, the celebration of His Resurrection from the dead.  We pray that this will be a great encouragement to each of you who read them.  And that all of us will consider the significance of Jesus' words and, through them, be helped as we remember and are thankful for all Jesus went through during the last few weeks of His life on this earth.
*   ~   ♥   ~   ✞   ~  ♥   ~   *
 Jesus said to him,
I AM the Way and the Truth and the Life;
no one comes to the Father except by (through) Me.
You are the Shepherd, I belong to You
When I walk on rough ground, You will guide me through
You know my name, You know my voice
Before I was born I was Your choice
Show me how to follow, Lord, keep me close to You
You are the Shepherd, I belong to You
Open eyes to see You are the Way
Open ears to hear You are the Truth
Open hearts to know You are the Lord of Life
For every one You hold a special plan