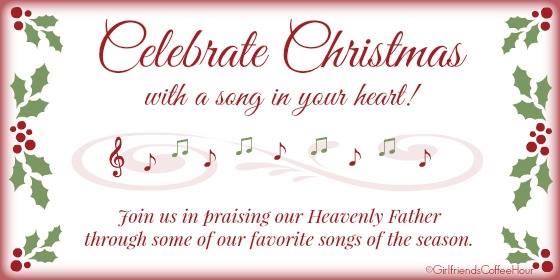 All praise to You, eternal Lord
Clothed in a garb of flesh and blood
You chose a manger for Your throne
While worlds on worlds are Yours alone
Once did the skies before You bow
A virgin's arms cradle You now
And angels who in You rejoice
Now listen for Your infant voice
They sing
Glory in the highest
For there's no other name by which we can be saved
Glory in the highest
Heaven and Earth forever will proclaim
God has come to Earth
O, little Child, You are our guest
That weary ones in You may rest
Forlorn and lowly is Your birth
That we may rise to Heaven from Earth
Singing
O come let us adore Him
O come let us adore Him
O come let us adore Him
O come let us adore Him
And there's no other name by which we can be saved
And Heaven and Earth forever will proclaim
God has come to Earth
God has come to Earth
God has come to Earth
Aaron Shust
*   ♥  ~  ✝  ~  ★   *
And Joseph also went up from the town of Nazareth in Galilee, to Judea, to the city of David, which is called Bethlehem, because he was of the house and family line of David, to be registered along with Mary, who was engaged to him and was pregnant.  While they were there, the time came for her to give birth.  Then she gave birth to her firstborn Son, and she wrapped Him snugly in cloth and laid Him in a feeding trough—because there was no room for them at the lodging place.

Luke 2:4-7
His first throne was a manger.  And now, He is seated at the right hand of His Father.  This baby, born to Joseph and Mary, would change the world forever!
Jesus was born to walk the earth.  He went through things—hard things—so that we could see that all would be OK.  He taught us how to love and how to serve.  He showed us that it is awesome to be friends with sinners…because there are no perfect people, except Him. He performed miracle after miracle, just to prove Who His Father is, so that all would believe and live eternally with Him.
He brought dead to life and restored sight to the blind.  He healed by just a touch.  And, oh how He loved!  Everyone He came in contact with went away better.  And then He died on a cross, broken and poured out for us. He crushed every sin we would ever commit so that we, too, could live with Him in heaven.
So let's adore Him today as they did on that night so long ago…
Suddenly there was a multitude of the heavenly host with the angel,
praising God and saying:
Glory to God in the highest heaven,
and peace on earth to people He favors!
Luke 2:13-14
*   ♥  ~  ✝  ~  ★   *
Let us pray: Dearest God, oh how we love You!  Oh, how we worship You and bow down at Your feet.  We lay down all our burdens today and we ask that You take our worries.  Thank You that You are for us and that nothing that we have done can separate us from You.  Help us to remember what this season is about; and to not get so wrapped up in the gifts that we don't have, but to remember the only Gift that we need…You, Jesus.  Remind us, too, that the same miracles that happened back then can happen today.  You are enough!  In Jesus' name, amen.