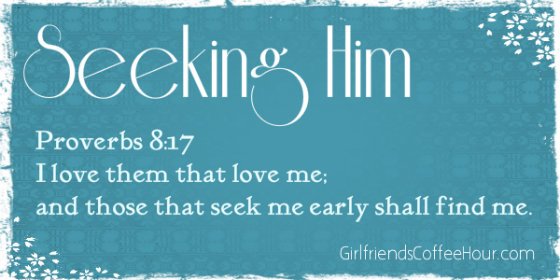 As for God, His way is perfect:
The Lord's Word is flawless;
He shields all who take refuge in Him.
Psalm 18:30
*   ~   ♥   ~   ✞   ~  ♥   ~   * 
I was once told (or maybe I heard, or read it, somewhere) that God's rules are not to deprive us of things, but are to keep us from the potential hurt we could cause.  For instance,
Don't use foul or abusive language.
Let everything you say be good and helpful,
so that your words will be an encouragement to those who hear them.
Ephesians 4:29
God has instructed us to not use foul or abusive language because He knows the damage it can do.  Words are very powerful.  They are enough to scar a person for life.  And once they are out, there is no taking them back.  Apologizes can be said, but the memory of your words will be there.
I know our verse (Psalm 18:30) is most likely referring to physical refuge—as in keeping you safe from bodily harm.  But when I read it the first refuge I thought of was emotional refuge.  Life can be rough and it has this way of wearing you down if you let it.  God's Word does have a way of warning us about certain situations. However, whether we listen, or not, is up to us.  I think Proverbs is a really great book that lets us know "If this…then that".  We can find refuge in the Lord's words by avoiding these situations.
Here are a few examples from Proverbs 10 and 11:
10:2 – Tainted wealth has no lasting value, but right living can save your life.
Verse 4 – Lazy people are soon poor; hard workers get rich.
Verse 10 – People with integrity walk safely, but those who follow crooked paths will be exposed.
11:2 – Pride leads to disgrace, but with humility comes wisdom.
Verse 17 – Your kindness will reward you, but your cruelty will destroy you.
Verse 24 – Give freely and become more wealthy; be stingy and lose everything.
Verse 28 – Trust in your money and down you go! But the godly flourish like leaves in spring.
These are just a few words of wisdom that God has placed into His flawless Word.  And the Bible is full of them.  God tells us what our attitudes should be like at work and how we should behave towards other believers and how we should treat our enemies…and on and on and on. We have been given a handbook for life. I know people say life doesn't come with a handbook, but the Bible sure seems like one to me! And, even if you can't find the answer there, prayer can guide you.
God's Word is a refuge.
It helps to keep us safe, so I say it's worth getting very familiar with.