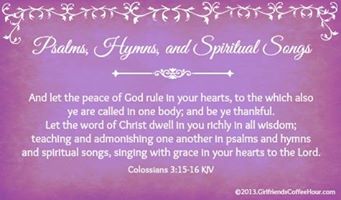 Here in the stillness my heart is at rest
Alone in the silence, that's where I hear You best
In the rush of the river, like a song in the breeze
It's here in the stillness You speak to me
When I'm lost in Your Presence the world disappears
Taking all of my troubles…my burdens, my fears
Oh how gently You hold me, You are all that I see
It's here in the stillness You speak to me
I will be still
I will stand in awe
Oh, just to know that You are my God
You are my God
Yes, it's here in the stillness You speak to me
You speak to me
Oh, speak to me
Singer/Songwriter – Ali Matthews
*  ~  ♥  ~  ✞  ~  ♥  ~  *
One of the absolute joys of being in a relationship with our heavenly Father is our 'quiet time' with Him.  Not only is it a joy but it is a need, too. It is necessary to dwell in His Presence…to choose to have a dedicated, purposeful, intentional, devoted quiet time.  Of course there are many other components that make up this time with God, such as:
reading the Scriptures
meditating and considering those words
singing our praises
thankfulness
intercession
prayer for ourselves
But I do believe that there is one essential aspect—stillness—which presents itself in two very needful ways:
1) actual physical-absence-of-distracting-noise quiet
(and, perhaps even more necessary,)
2) a quiet, still, peaceful heart
Our Lord recognized His need for quiet and time alone to pray to His Father.  If He, in His perfect sinless life, needed quiet time to be still and alone seeking the Father then we surely do also…and even more so! His example speaks clearly to us.
And in the morning, long before daylight,
He got up and went out to a deserted place,
and there He prayed.
Mark 1:35
…and great crowds gathered to hear Him and to be healed of their infirmities.
But He would withdraw to desolate places and pray.
Luke 5:15, 16
(Perhaps, when our Lord was alone, He sang words similar to those in that beautiful song we just listened to….)
And there is the second type of stillness—a quiet, still, peaceful heart.  Isn't this something that each of us yearns for?  Truly I believe it can only be found as we seek Him.  There is a quietness that we are promised as we trust in our Lord.
Be still and rest in the Lord;
wait for Him and patiently lean yourself upon Him;
fret not yourself because of him who prospers in his way,
because of the man who brings wicked devices to pass.
Cease from anger and forsake wrath;
fret not yourself—it tends only to evildoing.
For evildoers shall be cut off,
but those who wait and hope and look for the Lord
shall inherit the earth.
Psalms 37:7-9
Be still, and know that I am God.
I will be exalted among the nations,
I will be exalted in the earth!"
The Lord of hosts is with us;
the God of Jacob is our fortress. Selah.
Psalms 46:10 and 11
And. as Jesus Himself said to us,
Come to Me, all you who labor and are heavy-laden
and overburdened, and I will cause you to rest.
[I will ease and relieve and refresh your souls.]
Matthew 11:28
In closing, consider these verses in which the psalmist speaks about his quiet time with his God.  As we intentionally pursue having quiet time alone with our God may we 'pour out our heart before Him; God is a Refuge for us!'
For God alone my soul waits in silence; from Him comes my salvation.
He alone is my Rock and my Salvation, my Fortress;
I shall not be greatly shaken.
For God alone, O my soul, wait in silence, for my hope is from Him..
On God rests my salvation and my glory;
My mighty Rock, my Refuge is God.
Trust in Him at all times, O people;
Pour out your heart before Him;
God is a Refuge for us. Selah
excerpts from Psalm 62
*  ~  ♥  ~  ✞  ~  ♥  ~  *
May I suggest, before you and I run along and jump into your 'to-do' list, that we each stop for a few minutes and be still and quiet before the throne of God…worshipping and giving Him our praise for the joy and privilege of these times of stillness and quiet alone with Him!  Oh, how He loves us so!