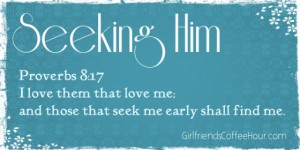 For everything that was written in the past
was written to teach us
so that through endurance
and the encouragement of the Scriptures
we might have hope.
Romans 15:4
*   ~   ♥   ~   ✞   ~  ♥   ~   *
These words came as I was addressing an issue at hand.  Reference was made to that which is written in the Old Testament.  The Word of God always gives comfort and strength.  The Word of God is an oasis of hope.
Believing the Word of God and living by it takes us from the arena of hope into faith.
And hope maketh not ashamed because the love of God
is shed abroad in our hearts
by the Holy Ghost which is given unto us.
Romans 5:5
That means hope never disappoints. The reason it does not disappoint is that the love of God is shed abroad in our hearts by the Holy Spirit.  Hope is one of the three creative principles of the human spirit. They are also abiding principles.
And now abideth faith, hope, love, these three;
but the greatest of these is love.
1 Corinthians 13:13
Meaning that when all else fails, these three principles will remain and not pass away.  They are given to us and are in our spirits.  We are to choose to act on faith, to always be hopeful towards God, and to walk in love.  Hope does not function on its own; it must be applied or acted upon.
The kind of hope that always produces results is the one that has its roots in God's Word.  No man should hope in himself for there is no strength in such hope.  However, to hope in God is to trust entirely in Him for your provision.  Yet hope is not enough to change circumstances until its given substance.  This substance is the faith.
For faith is the substance of things hoped for….
Hebrews 11:1
*   ~   ♥   ~   ✞   ~  ♥   ~   *
Dear heavenly Father, I declare that by the entrance of your Word in my spirit let my faith grow.  I should live by Your Word for it gives comfort and strength.  Let me not trust and hope in chariots, as some others do, but let all my hope be in You in every area of my life.  I pray all this in Jesus' name.  Amen!