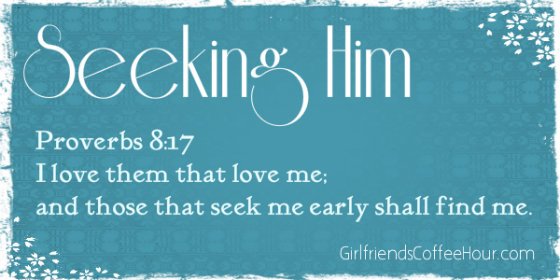 For whatever was written in earlier times was written for our instruction,
so that through perseverance
and the encouragement of the Scriptures
we might have hope.
Romans 15:4 NASB
*   ~   ♥   ~   ✞   ~  ♥   ~   *
Have you ever noticed when we have God our hope is extended?  Our hope expands as we study Scripture.  The verse above breaks it down like this:
Scripture
Purpose = Instruction
Result = Hope
The purpose of Scripture is our instruction.  The Scriptures encourage us to persevere, to endure.  They offer us comfort and give us hope. Psalm 119 reiterates how closely hope is tied to the instruction of Scripture. Look at the following verses:
Do not snatch Your Word of truth from me,
for Your regulations are my only hope.
verse 43 NLT
You are my Refuge and my Shield;
Your Word is my source of hope.
verse 114 NLT
This is the circle of hope—the more we seek God through His word…the stronger our hope becomes; the stronger our hope…the more we seek God.  This serves us well in times of trouble.  Instead of being filled with despair, we can remember the nature of God and be filled with hope.  Psalm 94:19 NLT puts it this way: "When doubts filled my mind, Your comfort gave me renewed hope and cheer."  And Lamentations 3:21 NASB says, "This I recall to my mind, therefore I have hope…."  When we recall the comfort and encouragement of the Scriptures, our hope abounds.
*   ~   ♥   ~   ✞   ~  ♥   ~   *
Lord, thank You so much for the hope we find in Your Word.  Thank You for providing Scripture for my instruction.  Help me to recall Your Word when troubles abound and my hope begins to fade.  In Your holy name – Amen, it is so!