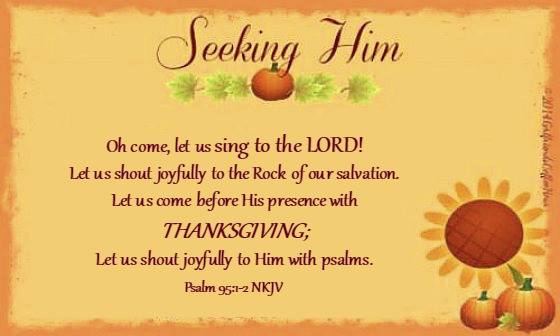 Through Him then let us continually offer up a sacrifice of praise to God,
that is, the fruit of lips that acknowledge His name.
Hebrews 13:15 ESV
How often do we refer to the praises coming from our mouths as sacrifices? Praising the Lord's name and giving Him praise is like a walk in the park—under the right circumstances.
What about when customers at work are being difficult, your co-workers aren't any better, and your bosses seem to have drawn your number? What about when a friend stands you up? What about when things just won't go right and everyone seems to be against you?   Or things couldn't possibly get any worse?  What about those days that are just off?
This reminds me of when I was little and did something wrong.  Even though I was wrong, I didn't want to say sorry.  I just didn't want to…even though it was right thing to do.  It literally physically pained me to utter the words.
Those days when you don't feel like giving praise are the days when praise is a sacrifice.  When we praise God even in our less-than-favorable moments we are saying to Him…and those around us —
God is our God
we trust Him with our lives
we trust in Someone bigger than us
we have the Almighty on our side to fight for us
Exodus 14:14 is one of my favorite verses. It says,
The Lord Himself will fight for you. Just stay calm.
Praising God takes our eyes off our circumstances and places them on Him.  If our eyes are on God—regardless of the situation—how could we not feel like praising Him?
*  ~  ♥  ~  ✞  ~  ♥  ~  *
Thank You, Lord for being a trustworthy God.  Thank You for taking care of me, even when the odds seem against me.  Amen.