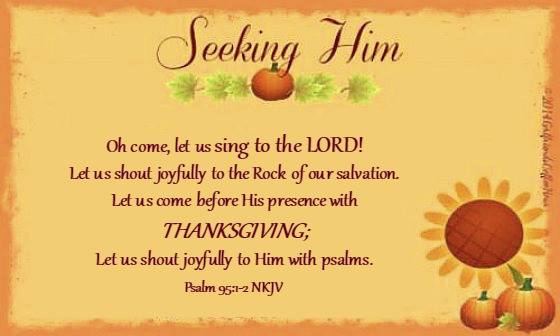 Through Him then let us offer up a sacrifice of praise to God continually,
that is, the fruit of lips which confess His name.
Hebrews 13:15
The New Living Translation says it this way:
Therefore, let us offer through Jesus a continual sacrifice of praise to God,
proclaiming our allegiance to His Name.
The phase "proclaiming our allegiance to His Name" popped out at me. It sounded so different than the other translations that refer to "the fruit of lips that confess His Name." I just had to do a little research to understand what this verse is really saying.
To "confess" God's Name is to declare, state, acknowledge His Name
To "proclaim allegiance" is to announce publicly, or to declare something one considers important with due emphasis, which in this case would be one's loyalty or commitment of a subordinate to a superior
What sacrifice do I/we offer to God for the sacrifice He made for us by giving His Only Son, Jesus?
What sacrifice do I/we offer to Jesus for Him sacrificing His very lifeblood to cleanse us of our sins?
I thought about missionaries on a foreign field who have sacrificed their house, their car, their homeland, and perhaps even their safety, to proclaim their allegiance to God and to share the Good News of Jesus' sacrifice. Truly in God's eyes, that is a continual sacrifice of praise to Him.
I also thought about the pastor of a little struggling country church. He has confessed, proclaimed allegiance to God by faithfully serving for years with little or no salary, so that others would hear of Jesus' sacrifice for them. Yes, that, too, is a continual sacrifice of praise to God. 1 Peter 2:5 (AMP) says,
[Come] and, like living stones, be yourselves built [into] a spiritual house,
for a holy (dedicated, consecrated) priesthood, to offer up [those] spiritual sacrifices
[that are] acceptable and pleasing to God through Jesus Christ.
God is calling each of us through Jesus Christ to sacrifice ourselves, to be dedicated and consecrated, to the position (priesthood) of pleasing God with our proclamation of allegiance. We don't have to be a missionary or a country pastor to please God. What pleases God is our private and our public continual sacrifice of praise and declaration of Him and His salvation through Jesus Christ.
Bring your confessions, and return to the Lord.
Say to Him,
Forgive all our sins and graciously receive us,
so that we may offer You our praises.
Hosea 14:2
Our sacrifices are to be in the manner of adoration, worship, prayer, thanksgiving, allegiance, confession, and dedication. God is great and greatly to be praised. Our genuine praise will have no end.
Great is the LORD!
He is most worthy of praise!
No one can measure His greatness.
Psalm 145:3
*  ~  ♥  ~  ✞  ~  ♥  ~  *
Dear Lord God, we come to You today with our sacrifices of praise on our lips.  You are worthy beyond words to receive all of our praise, and not just those of thanksgiving but also those of public confession and allegiance.  Holy Spirit, please help us to be strong and brave as we express publicly our thankfulness and our allegiance to God.  May our sacrifice of praise show others the way to You through Jesus Christ, our Lord and Savior.  In Jesus' Name we ask these things, Amen.