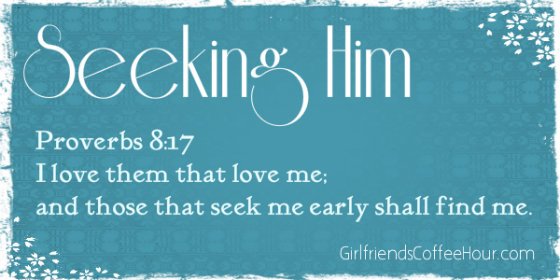 Praise the Lord!
Praise, O servants of the Lord,
Praise the name of the Lord.
Blessed be the name of the Lord
From this time forth and forever.
From the rising of the sun to its setting
The name of the Lord is to be praised.
The Lord is high above all nations;
His glory is above the heavens.
Who is like the Lord our God,
Who is enthroned on high,
Who humbles Himself to behold
The things that are in heaven and in the earth?
He raises the poor from the dust
And lifts the needy from the ash heap,
To make them sit with princes,
With the princes of His people.
He makes the barren woman abide in the house
As a joyful mother of children.
Praise the Lord!

Psalm 113
The whole of Psalm 113 describes three of my favorite things:
1. We are called to praise God
2. Praise celebrates God because He is beyond compare
3. God's grace
We are called to praise God. (Read verses 1-3.) Verse one states, "Praise the Lord!" This is an imperative, meaning it is a command we are to obey.
• Who offers praise?  God's servants
• What is to be praised? His name. The name of God represents who He is. No matter our circumstance we can always praise God for who He is.
• When is His name to be praised? From this time forth…right now!
• How long is He is be praised? Forever
• Where are we to praise God? From the place where the sun rises all the way to the place where it sets. We are to praise God wherever we are and in all places.
Can you think of a time or place where it is difficult to praise God?  Focus on who He is and continue to praise Him!   Two concepts are included in this one illustration about God's creation praising Him.
First, since the sun rises in the east and sets in the west it means that the Lord is to be praised or recognized as God, everywhere.
Secondly, since the sun rises in the morning and sets in the evening it means that God is to be praised all day long, at all times. From the bursting forth of each new day to the slow-spreading shadows of the evening each and every new day is a gift from God's hand to us. Each and every new morning sunrise has within it a promise of fresh new blessings from the same hand that created the sun.
Through the LORD'S mercies we are not consumed,
Because His compassions fail not.
They are new every morning;
Great is Your faithfulness.
Lamentations 3:22-23
God's mercy ensures us that we will not get what our thoughts and actions deserve. Mercy is not getting what we merit. Sometimes mercy comes in interesting packages that are really God's grace.
A doctor who is a believer had seen an unusually large number of unscheduled patients one morning, and was exhausted. As he sat down for lunch at the hospital canteen, he placed his hands over his eyes, closed his eyes, and thought to himself, "I'll scream if another patient shows up without an appointment…" Opening his eyes, he saw an elderly woman approach. She said, "You know, I was nervous about coming to this hospital … but now I know this place is okay, because I see that the doctors pray before eating."

Do you think that was a fresh new mercy from God?  I do!

*   ~   ♥   ~   ✞   ~  ♥   ~   *
Lord, help us realize that praising and worshipping You should be our lifestyle; in Jesus' name, Amen.