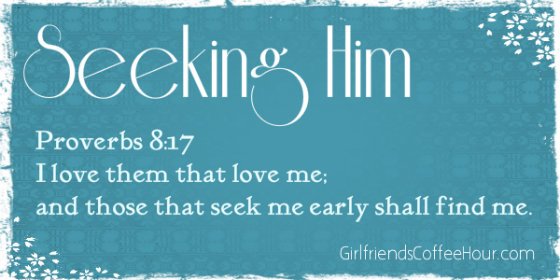 O LORD God of hosts, hear my prayer; give ear, O God of Jacob! Selah.
O God, behold our shield, and look upon the face of Your anointed.
For a day in Your courts is better than a thousand elsewhere.
I would rather be a doorkeeper in the house of my God than dwell in the tents of wickedness.
For the LORD God is a sun and shield; the LORD will give grace and glory;
No good thing will He withhold from those who walk uprightly.
O LORD of hosts, blessed is the man who trusts in You!
Psalms 84:8-12
My son turned eight the other day and, like most kids, he started planning his birthday 364 days prior to the actual day.  This year he seemed worried about the festivities surrounding his big day.  So one day I asked him if we had ever forgotten about his birthday, or if he had ever not had a good celebration.  He thought about it and said 'no.'
Reading today's Scripture passage reminded me that we often worry about things in our life.  These things may be larger than a birthday party.  It could be a relationship, financial concerns, and some days it might even be a need for a good parking space. Our Heavenly Father reassures us that He will never hold anything good back.  Like we parent our children—we want them to have the good things in life.  God wants us to have the good in life.  When we walk uprightly, our Father makes sure we have that good: grace, glory, and some days a good parking space.
And we know that all things work together for good to those who love God,
to those who are the called according to His purpose.
Romans 8:28
Remember it says in this verse, "all things," not some things, not the things we see as good or not good, but all things.  When my son continued to worry about his birthday it was because it wasn't his turn to plan his party just yet.  You see, our daughter's birthday falls less than a month before my son's; and it is our family rule that the person with the birthday before yours is given the opportunity to be the special birthday kid before the next birthday is planned.  It was a timing issue.  After being reminded of this—and reassured that he would have his time soon—he relaxed and enjoyed his sisters' day.
No, God will not withhold good from us and, yes, He will turn everything to good.  But He will do it in His time, in the right time.  So as my son enjoyed his sisters' day, I try to remember another line of these beautiful words from this passage: "For a day in Your courts is better than a thousand elsewhere," even if that day, or those days, are spent waiting and soaking in His grace and Glory.
Let's pray: Dear Heavenly Father, thank You for Your promises.  In those days of waiting and wanting we can sometimes began to ask questions about when it will be our turn for the good to come.  Your reassuring words remind us that You haven't forgotten, that You have our good planned for us and that, when the time is right, You will reveal it to us.  Until that happens, please remind us to walk in patience, and to focus on Your glory, and bask in Your grace.  In Jesus' name we pray, Amen.