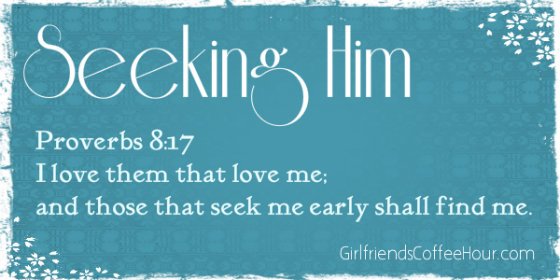 Your mercy, O LORD, is in the heavens; Your faithfulness reaches to the clouds.
Your righteousness is like the great mountains; Your judgments are a great deep;
O LORD, You preserve man and beast. How precious is Your lovingkindness, O God!
Therefore the children of men put their trust under the shadow of Your wings.
They are abundantly satisfied with the fullness of Your house,
And You give them drink from the river of Your pleasures.
For with You is the fountain of life; In Your light we see light.
Oh, continue Your lovingkindness to those who know You,
And Your righteousness to the upright in heart.
Psalm 36:5-10
There is such beauty in these words! As this psalm is read, it creates such a feeling of safety and peace. Of all these words the line that stood out the most was this: "In Your light we see light."
I was reading an article this morning that detailed the recent shootings that have taken place in schools, shopping centers and even movie theatres. The article stated that all of these shootings were in areas where "we once felt safe"—areas that were made for education, recreation, fun times; places that may now have people looking over their shoulders and wondering what the person next to them is thinking.
The world seems like a very dark place right now, so when I read that in God's light, we see light, it reminded me that despite what I see happening in the world today, or even in our personal lives, that there is a Constant Light. There is constant light because God is a constant— He is constantly merciful, constantly faithful, constantly righteous, He constantly preserves, and, most of all, He is constantly loving.
"In Your light we see light." His light is ever present, we need to stay close, we need to study His word, we need to pray, and we need to listen to music that draws us closer to Him. Oscar Wilde said that "it takes a great deal of courage to see the world in all of its tainted glory, and still love it." Because of the light we are constantly surrounded by, because of His unyielding love, we have the courage that is needed to love this world and the people on it. So when things seem dark, tell yourself that in His light we see light.
Let's pray: Dear Heavenly Father, darkness seems to surround every news story, every television show and every newspaper. Thank You for Your light that shines through this darkness and reminds us of your constant presence and love. Please give us the courage to love the world despite what is happening around us. And in dark times please help us to remember that in Your light, we see light. In Jesus name, we pray. Amen.