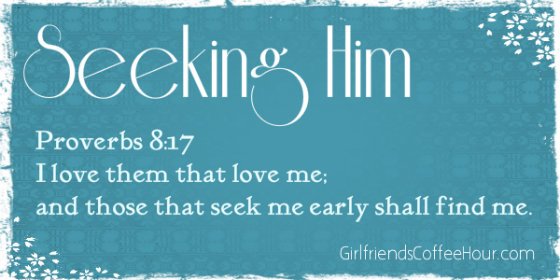 Then you will call upon Me
and go and pray to Me,
and I will listen to you.
Jeremiah 29:12
Do you ever have those days where you just need to be heard?  The day is going so well that you just want to share, or the day isn't going as well and you need to take a weight off of your heart.
Let these words seep into your heart and mind… I will listen to you… say what? Someone will listen to me without the fear of them having to top my story, listen to me without a cell phone in their face, or a distraction taking their attention during our time together?  Someone I don't have to pay or track down?  Yes!
Call upon Me and go and pray to Me….
It still seems surreal to have someone that will listen with unconditional love, and all I have to do is call on Him, all I have to do is pray to Him. Simple talk,  just like He is a friend sitting next to me.
Call to Me, and I will answer you,
and show you great and mighty things,
which you do not know.
Jeremiah 33:3
I used to be intimidated by prayer, I felt that it had to be this super strict, structured time of silence, and if this wasn't done then my prayer wouldn't work. Well, as I grew and matured, I found that this wasn't true.  Now when I read verses like the ones above I love the word "call."  To me this means that He is available at any time.  When I'm driving and I need to talk to Him. When I'm in a meeting and I need help biting my tongue.  When I need to feel His presence all I need to do is call.  All I need to do is pray to Him. All you need to is pray to Him.
*  ~  * ~  * ~ * ~ *  
Let's Pray: Dear Heavenly Father, You make talking with You so easy, You are so easy to call, on, to pray to. We as people make rules and regulations that make prayer difficult. Please remind us of the ease and comfort of coming to You. Remind us that when no one will listen, You will.  In Jesus' name we pray. Amen